Iran cleric : Hezbollah exacted best revenge on Israel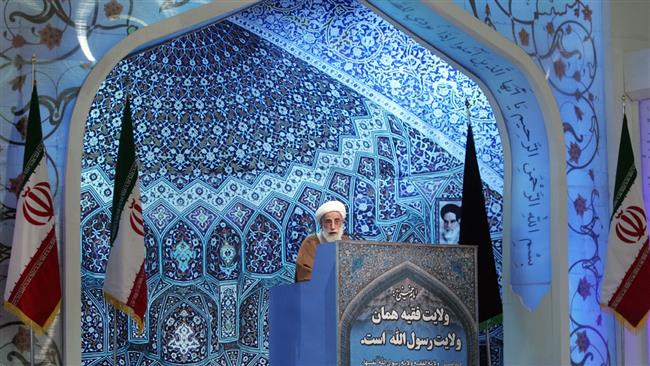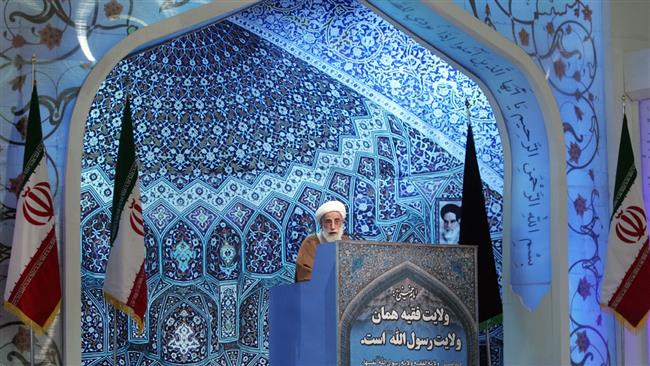 An Iranian cleric says Lebanese resistance movement, Hezbollah, gave a perfect response in retaliation for the Israeli regime's airstrike on Syria's Golan Heights.
During his sermon to worshipers at the weekly Friday Prayers in Tehran, Ayatollah Ahmad Jannati said Lebanon's Hezbollah took best revenge on the Israeli regime that recently killed innocent people including a general of Iran's Islamic Revolution Guards Corps (IRGC).
In a retaliatory surprise attack on an Israeli convoy in northern occupied territories on Wednesday, Hezbollah killed two Israeli soldiers and destroyed at least nine military vehicles.
"This is the first of the [responses to] the Zionists and they should wait [for more]," Jannati said.
The Iranian cleric expressed hope that Hezbollah would manage to achieve more victories and inflict repeated defeats on the Israeli regime.
Hezbollah attack
Following Hezbollah's attack on the Israeli convoy, it claimed that the move was carried out in retaliation for a recent Israeli strike that left several top members of Hezbollah dead.
"At 11:25 [Wednesday morning] the Qunaitra Martyrs unit targeted with appropriate missile weapons an Israeli military convoy comprising several vehicles and Zionist officers and soldiers, causing the destruction of several vehicles and inflicting many casualties on the enemy," a brief statement by Hezbollah read.
Israel said a 20-year-old sergeant and a 25-year-old captain had been killed in the attack.
Many in Lebanon praised Hezbollah for its prompt response to the Israeli attack. In Beirut, people celebrated the retaliation.
Tensions have been on the rise in the area after an Israeli airstrike on the Syrian sector of the occupied Golan Heights killed six Hezbollah fighters and the top IRGC general on January 18.
Iran confirmation
Iran's IRGC on January 19 confirmed the killing of one of its generals in the Israeli airstrike.
"A number of fighters and forces of the Islamic Resistance along with Brigadier General Mohammad Ali Allahdadi were visiting the region of Quneitra and were attacked by a military helicopter of the Zionist regime," the IRGC said in a statement on its website.
The statement emphasized that the killing of the IRGC general and Hezbollah fighters would strengthen the movement's determination to fight the Israeli regime.