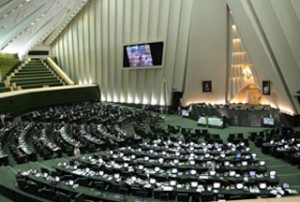 A working group, compromised of Iranian lawmakers and government delegates, has resolved a number of issues over the implementation of the subsidy reform law.
"According to the new agreements, the government is to implement the new law within nine months rather than 12 months [of the passage of the bill]," Iranian lawmaker Mohammad Hossein Farhangi said Sunday.
"Both sides agreed that a percentage of the income brought in by lifting the subsidies [on energy], included in the 20-billion-dollar [economic reform] law would not be collected as tax," Farhangi said.
"Therefore, the issue of release USD 35 billion in subsidy funds will not be discussed in the Parliament (Majlis). However, if the government continues to insist [on this matter], Majlis is prepared to review the government's proposal," added the lawmaker.
In March 2010, lawmakers passed a budget bill, permitting the government to eliminate only USD 20 billion worth of subsidies — half of the amount requested by President Mahmoud Ahmadinejad.