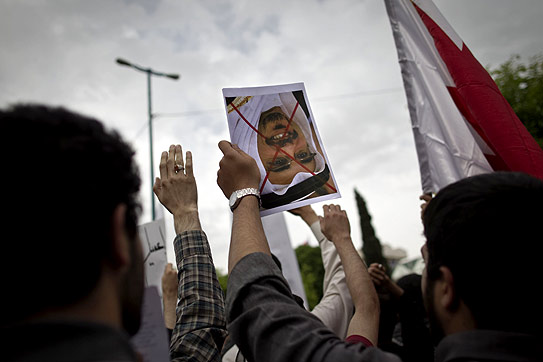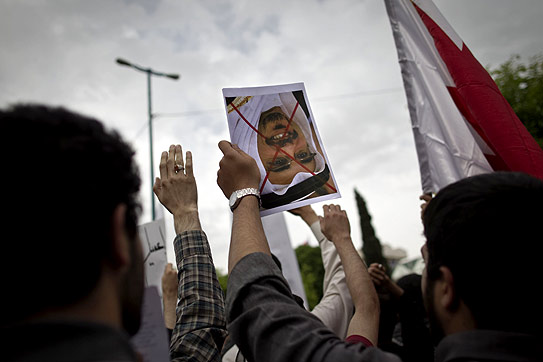 A senior Iranian military commander says the regimes of Al Khalifa in Bahrain and Al Saud in Saudi Arabia will face the same fate as former despots in Iraq, Tunisia and Egypt.
"Al Khalifa and Al Saud regimes should come to realize that their American masters are simply looking for new lackeys in the region. What happened ultimately to Mohammad Reza Pahlavi, Saddam Hussein, Zine el-Abidine Ben Ali, Hosni Mubarak and other dictators, now awaits them," Commander of Iran's Basij Force Brigadier General Mohammad Reza Naqdi said in Tehran on Friday.
He noted that Iranians defend the rights of Bahraini people and support their months-long struggle for democracy.
Brigadier General Naqdi also lashed out at US, UK and other hegemonic powers' hollow claims of support for human rights, arguing that they should answer to world public opinion for their protection of Al Khalifa despotic regime.
The senior Iranian commander stated that Washington and Tel Aviv solely try to save tyrants from harm, and have no respect whatsoever for other nations.
"After their failure to suppress Bahrain's uprising by means of shooting and intimidation, Al Khalifa and Al Saud regimes have now come up with a plan to merge Bahrain with Saudi Arabia, and obliterate the Bahraini nation," Brigadier General Naqdi pointed out.
Meanwhile, Iranians took to the streets on Friday to protest against Saudi Arabia's bid for a merger with Bahrain as well as the Manama regime's brutal crackdown on anti-government protests.
The protesters in Tehran and several other major cities staged rallies following the Friday Prayers, denouncing the plan as treason against Bahraini people.
According to the recent reports, Saudi Arabia is seeking to merge with Bahrain in line with plans to unify the six Arab member states of the [Persian] Gulf Cooperation Council ([P]GCC).
The Saudi plan would give Manama internal political autonomy while Riyadh would stay in charge of the country's military affairs.
Since the beginning of Bahrain's revolution in February 2011, large numbers of anti-government protesters have poured into the streets across the oil-rich state to call on the ruling family to leave power.