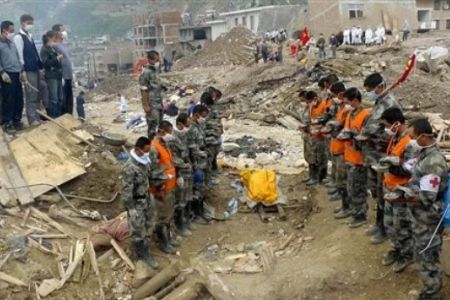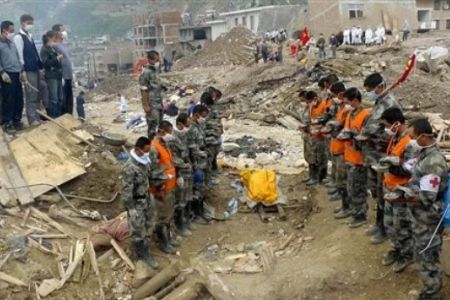 Iranian President Mahmoud Ahmadinejad has offered condolences to China over the country's devastating landslide which has left more than 1,200 people dead.
In a message to his Chinese counterpart Hu Jintao, the Iranian chief executive extended his condolences to the government and people of China over the country's recent floods and the ensuing landslide in the northwestern Gansu province, which also left hundreds more either missing or injured, IRNA reported on Sunday.
Meanwhile, Iran's Red Crescent Society has expressed readiness to help Chinese officials with the relief efforts.
China held a national day of mourning on August 15 for the victims of last weekend's massive landslide in Zhouqu district of the northwestern province.
As the death toll in China climbs, meteorologists forecast more heavy rain in Gansu province.
Around 45,000 people have reportedly been evacuated from Zhouqu and Chinese officials have warned citizens to leave or stay away form the town.