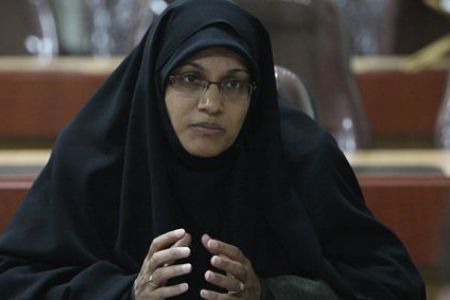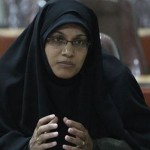 A senior Iranian lawmaker has expressed concern over the situation in Bahrain, condemning the Manama regime's violation of human rights .
Head of Iran Majlis (parliament) Human Rights Sub-committee, Zohreh Elahian in a letter to the UN High Commissioner for Human Rights Navi Pillay on Wednesday said, the Al Khalifa regime has frequently breached the provisions of human rights covenants.
"Unfortunately Bahraini people have faced brutal crackdown by Al Khalifa's security forces and military forces of other countries," Elahian said.
She went on to say that some governments such as the US have supported this human rights violator regime.
Referring to the peaceful anti-government protest in Bahrain, Elahian stressed that women, as the most vulnerable group, are severely suffering from the violation.
She added that Iran expects a strong reaction from the UN to the serious violation of human rights in Bahrain in order to prevent the Manama regime from breaching the rules.
The US-backed Bahraini regime has lately intensified its crackdown on protesters despite a recent report by the Bahrain Independent Commission of Inquiry (BICI) that declared the Manama government responsible for committing gross human rights violations against anti-regime protesters.
The report, issued on November 23, states that the ruling Al Khalifa regime has used "excessive force, including the extraction of forced confessions against detainees" in efforts to crush popular protest rallies in the country.
Dozens of Bahraini people have been killed and thousands more have been injured, detained and tortured since February, when the popular revolution originally started. Hundreds of Bahrainis have also been fired from their jobs for taking part in mass protests.