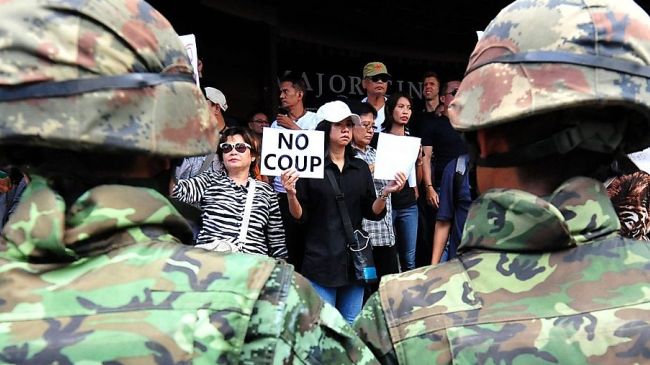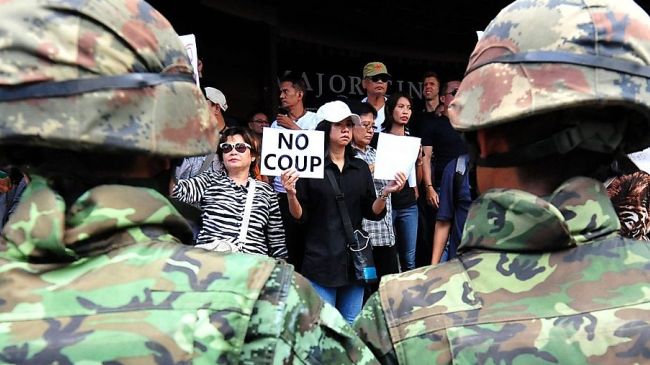 Iran has expressed concern over the political unrest in Thailand, emphasizing the need for the restoration of calm to the Southeast Asian country.
On Sunday, Iranian Foreign Ministry Spokeswoman Marzieh Afkham underlined the necessity for the return of "security and stability" to Thailand, expressing hope for an immediate end to the escalating political tension in the country.
The Iranian official further called for general elections in Thailand with the participation of all political groups, saying Tehran hopes for the formation of a government elected by the Thai nation.
Thailand plunged into a fresh wave of political turmoil after the Constitutional Court removed Prime Minister Yingluck Shinawatra from office on May 7 over abuse of power charges.
The premier's Pheu Thai Party, however, immediately replaced Shinawatra with Commerce Minister Niwattumrong Boonsongpaisan.
On May 23, the Thai army arrested Shinawatra, a day after overthrowing her caretaker government in a coup.
Thailand's military coup leaders have also taken control of the government and suspended the constitution in a bid to end months of political turmoil in the country.
Anti-government demonstrations primarily erupted in Thailand after the government proposed an amnesty bill in October 2013 that could have pardoned Yingluck's brother and former premier, Thaksin Shinawatra, setting the scene for his return to the country.
Opponents saw Yingluck as a proxy for her elder brother, who has been in self-imposed exile in the United Arab Emirates since he was ousted in a 2006 military coup. Thaksin will face a two-year jail term if he returns.