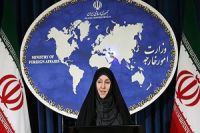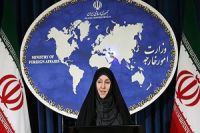 Iran has strongly condemned a deadly bomb attack in the southern part of the Lebanese capital Beirut.
Iranian Foreign Ministry Spokeswoman Marzieh Afkham said on Thursday: "The resistant Lebanese people, along with their sensible leaders, have always foiled sectarian plots by the Zionist regime" and this time will do likewise.
Earlier in the day, at least four people were killed and more than 70 others injured after a powerful car bomb went off in the Haret Hreik neighborhood in the southern part of the Lebanese capital.
Afkham also noted, "Definitely, the Lebanese people and government, through acting wisely, will cut the hands of those who violate national security, stability and unity."
The Lebanese resistance movement Hezbollah's Al-Manar television said the "terrorist explosion targeted a densely populated residential area, just 150 to 200 meters away from Hezbollah's political bureau."
Beirut has been repeatedly targeted by similar terrorist attacks in recent months, which have left a large number of casualties.
On December 27, 2013, several people, including former Finance Minister Mohamad Chatah, were killed in a car bomb attack near the parliament in Beirut.