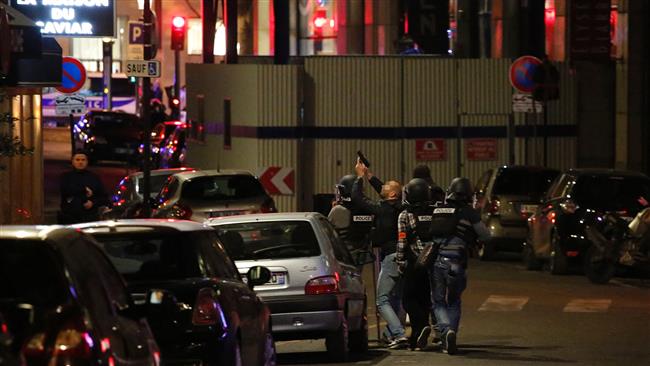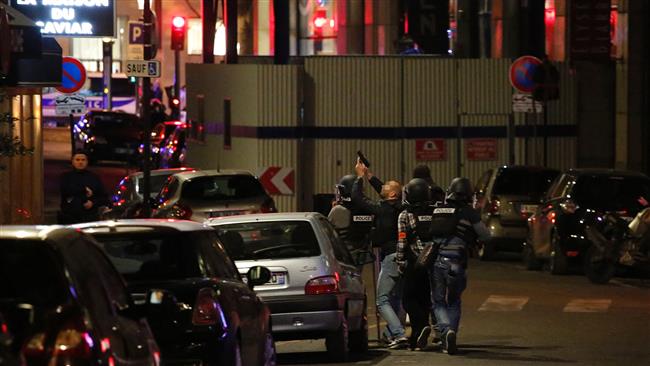 Iran has condemned a deadly Daesh shooting attack that hit Paris ahead of French presidential elections, calling on all world countries to join hands and help eradicate the threat of terrorism "with strong determination."
In a Friday statement, Foreign Ministry spokesman Bahram Qassemi said Western support for "criminal terrorists" and its double standards in dealing with the issue of terrorism emboldened the terrorists to launch yet another attack at the heart of Europe.
Qassemi described terrorism is "the first and most immediate threat against the global peace, stability and security," stressing that the scourge "cannot be eliminated without a consensus as well as a firm and honest will among members of the international community."
On Thursday evening, a French police officer was shot dead and two others were seriously injured in Paris in an attack claimed by the Takfiri Daesh terror group.
The attack took place in the city's Champs-Elysees district, which is hugely popular with tourists and shoppers. It saw the assailant getting off a car and opening fire at officers inside another vehicle. The gunman was later shot dead by police.
Daesh's Amaq propaganda outlet identified the attacker as "Abu Yousif, the Belgian."
Shortly after the deadly attack, French President Francois Hollande said security forces will be exercising utmost vigilance, especially given the imminence of the country's presidential election process.
The assault served as a poignant reminder of the Daesh terror strikes hitting the French capital over the past years, which claimed the lives of dozens of people. The latest attack came three days before the first round of balloting in France's tense presidential election.
The terror attack set off a chorus of condemnations from French presidential candidates as well as several world countries including Italy, Australia and the US.
In Egypt, al-Azhar, the highest authority in Sunni teaching, slammed the bloody shooting as "sinful" and un-Islamic.
"Al-Azhar affirms its categorical rejection of such terrorist acts that contradict Islamic teachings," it added.
Probe underway
On Friday, French authorities said a suspect sought by Belgium police, who was suspected of having planned to travel to France on Thursday, had handed himself in at a police station in the Belgian city of Antwerp.
French Interior Ministry spokesman Pierre-Henry Brandet said it was "too early to say" if the man was linked to Thursday night's shooting.
During a search of his home, Belgian police found weapons, balaclavas and a train ticket for France leaving Thursday morning.
The killer identified by French authorities was known to anti-terror police, sources told AFP. He had been arrested in February on suspicion of plotting to kill police officers but released because of lack of evidence.