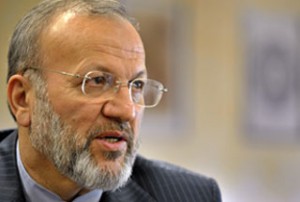 Iran has strongly condemned the multiple terror attacks in Baghdad and has offered to provide assistance to the victims.
At least 118 people were killed and 197 others sustained injuries as multiple bomb-rigged cars exploded in quick succession in the Iraqi capital on Tuesday.
Iranian Foreign Minister Manouchehr Mottaki condemned the attacks during a telephone conversation with his Iraqi counterpart Hoshyar Zebari.
Mottaki extended condolences to the Iraqi government and the families who lost loved ones in the terrorist attacks.
"Such terrorist attacks, while Iraq is on the verge of its general election, show the level of the terrorists' animosity toward the Iraqi people," Iran's top diplomat said.
The Iraqi foreign minister thanked Mottaki for his phone call and expressed hope that the Iraqi nation's unity would leave no opportunity for terrorists to make Iraq insecure.