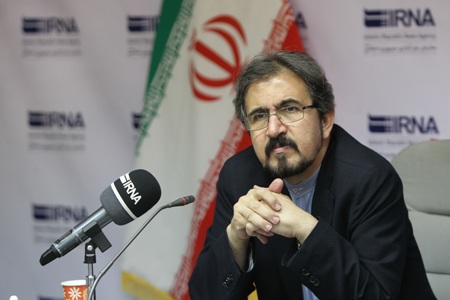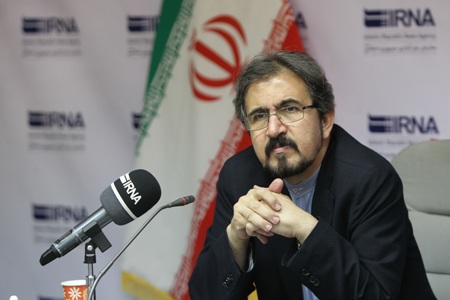 Foreign Ministry spokesman Bahram Qassemi on Monday condemned the heinous crimes perpetrated by terrorists in Karbala province in Iraq by Daesh terrorist and Takfiri groups.
Qassemi said that the Islamic Republic of Iran government and nation sympathize with the Iraqi government and nation as well as the bereaved families.
'The Takfiri terrorists committed such crimes and massacred innocent people at a time when they do know that they are in Iraq for the last days of their life. Such blind and dastardly measures are reaction to consecutive defeats of terrorists from Iraqi popular forces and army. We hope that in light of endeavors of government, army and popular forces and in light of unity, territorial integrity and solidarity of all Iraqi ethnic and religious groups and tribes, the dirty shadow of terrorism will soon be removed from Iraq and the region and all people of the country will live in peace and calm and they will strive for restoration of security and reconstruction of their country.'
Iraqi media said that in Sunday attack, five terrorist, wearing suicide belt, stormed a wedding party in al-Hussein district in Ain al-Tamer village west of Karbala and killed 18, injuring tens of others.