Iran
Iran condemns Iraq deadly attacks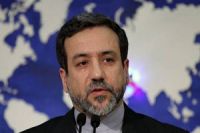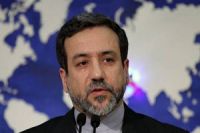 Iranian Foreign Ministry Spokesman Abbas Araqchi has condemned terrorist attacks across Iraq that have killed over 95 people including a number of Iranian pilgrims.
According to Press TV, Araqchi extended condolences to the bereaved families of victims and said such terrorist attacks were in contravention of humane and ethical principles.
He said the terrorist attacks were part of the enemies' plots to fuel ethnic rifts in the region and undermine the unity among Muslims.
The Iranian official underlined the responsibility of the Iraqi government as well as the security and law enforcement bodies to protect the lives of pilgrims in the Arab country.
At least 95 people have been killed and over 250 others injured in several bomb explosions and shooting incidents the capital Baghdad and the southern city of Basra.
One of the bombs exploded near a bus carrying Iranian pilgrims north of Baghdad, martyring 14 people and injuring 15 others.
No group has claimed responsibility for the blasts, but such large-scale bombings bear the hallmarks of al-Qaeda-linked militants in Iraq, which seek to destabilize the central government.