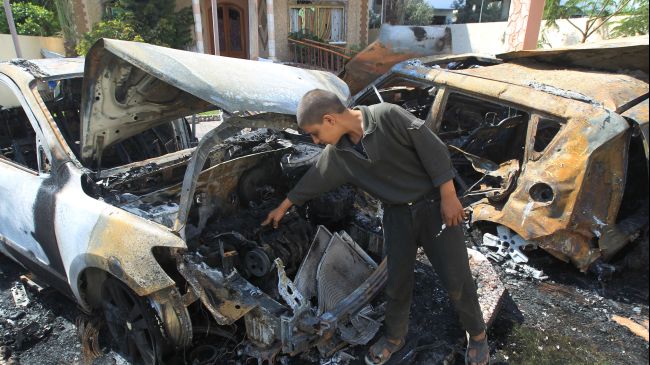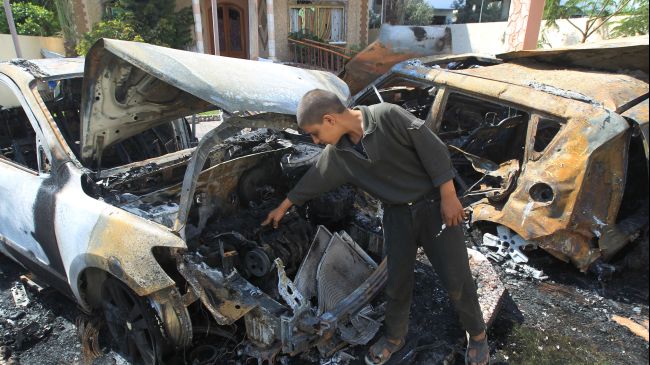 Iran's Foreign Ministry spokesman Ramin Mehmanparast has strongly condemned a string of new Israeli attacks against the besieged Gaza Strip which have killed and injured tens of Palestinians.
Mehmanparast blasted Tel Aviv for the recent spate of attacks on the blockaded coastal enclave, describing them as the sign of "barbarism and aggressiveness of this illegal regime."
He also called on international community and human rights organizations to take necessary measures and put an end to continued crimes and aggressions of the Zionist regime of Israel against Palestinians.
The Iranian spokesperson stressed that Muslim people of the region are not indifferent to pains and suffering of the innocent and besieged Palestinian people and the Israeli attacks will give a further boost to the wave of anti-Zionist sentiment in the Muslim world.
In the latest attack, a Palestinian was killed and another injured after a remote-controlled Israeli assassination drone fired missiles at targets in the town of Rafah on Sunday.
Israeli warplanes and ground forces have frequently attacked Gaza since the end of the 22-day war on the territory in 2009. Most victims of the raids are civilians, including women and children.
Gaza has been under an Israeli siege since 2007, when democratically-elected Hamas took control of the tiny Palestinian territory.
Some 1.5 million people are being denied their basic rights, including freedom of movement, and their rights to appropriate living conditions, work, health and education. Poverty and unemployment rates stand at approximately 80 percent and 60 percent, respectively, in the Gaza Strip.