Iran
Iran Condemns Terrorist Attack in Afghanistan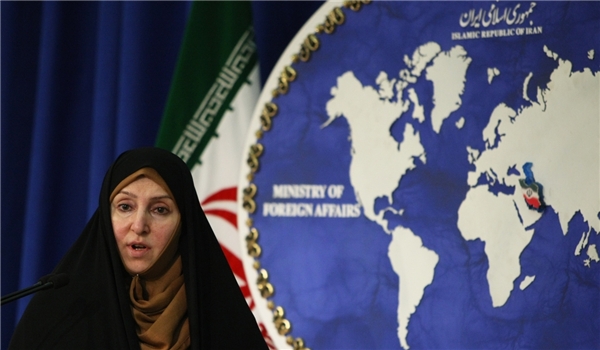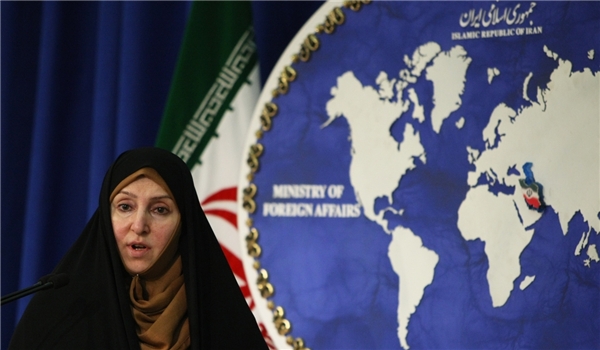 Iranian Foreign Ministry Spokeswoman Marziyeh Afkham on Sunday strongly condemned the Friday terrorist attack in Kabul which killed over a dozen people.
At least 15 people were killed and over 400 others were wounded in the Friday's deadly truck bomb blast in Afghanistan's capital.
"The recent terrorist attack in Kabul showed that terrorism will do anything to achieve its inhumane and heinous objectives," Afkham said
She extended Iran's condolences to the Afghan government and nation, and expressed sympathy for the bereaved families of the victims of the terrorist attack.
"The Islamic Republic of Iran sees terrorism as a common enemy of all countries and accordingly voices its readiness to confront this common threat at regional and international levels."
On Friday, Spokesman for the Afghan Health Ministry Wahidullah Mayar said that 15  people were killed and 400 civilians were wounded in the Friday bomb blast in Kabul.
Mayar said all the 400 were civilians and most sustained minor injuries from flying glass.
However, he was unable to say whether the security forces had sustained any casualties. Mayar said that the 400 people treated at Kabul hospitals were all civilians.
Afghan security forces confirmed that they had recorded injuries among their members but they would not give numbers.
The full impact of the Friday attack was clearly evident as daylight broke however.
Scores of homes and buildings were destroyed in the blast, and rubble lay strewn across the streets of Shah Shaheed.
The incident, which took place just after 1a.m. local time, occurred in a densely populated area on the outskirts of the city.
Mayar said all hospitals in Kabul had been inundated with patients.
Early reports stated the target was an Afghan military facility. However, the blast occurred in a residential area and most of the casualties are believed to be civilians.
Kabul Police Chief General Rahman Rahimi said at the scene that civilian homes bore the brunt of the blast and that a small military unit in the vicinity sustained only minor damage.