Iran
Iran condemns terrorist attacks in Niger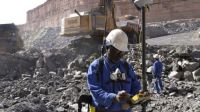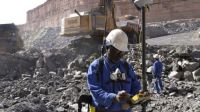 Iran's Foreign Ministry Spokesman Seyyed Abbas Araqchi has condemned the recent terrorist attacks in Niger, which led to the death and injury of tens of people.
According to IRIB, Araqchi said on Saturday "Carrying out suicide and terrorist attacks that target innocent people has no place in Islam."
The Iranian official slammed the attacks as a plot designed by the enemies of Islam and the Muslim nation of Niger.
On Thursday, simultaneous attacks were carried out against a Nigerien military installation in the town of Agadez and French-run Areva SA (AREVA) uranium mine in Arlit in the northwest of the country.
Niger's President Mahamadou Issoufou said on Saturday that 35 people, including 24 soldiers, one employee of the French nuclear giant, and 10 terrorists, had been killed in the attacks.
Issoufou said terrorists had infiltrated the country from Libya.
According to Nigerien Defense Minister Mahamadou Karidjo, terrorists had driven an explosives-laden car into the military base in Agadez and detonated the bomb. At least 50 people were injured in the attack on the base.
The so-called Movement for Unity and Jihad in West Africa has claimed responsibility for the attack.
These are the first such attacks in Niger since the country helped France as part of a West African force to battle fighters in neighboring Mali.