Iran
Iran Condemns Terrorist Attacks in Pakistan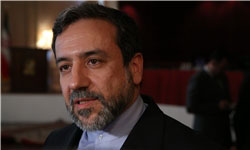 The Iranian foreign ministry condemned the terrorist attacks in the Pakistani cities of Karachi and Peshawar, and warned of enemies' plots to create tribal and sectarian divisions among the country's people.
"Undoubtedly, the enemies of the Pakistani nation and government should be blamed for igniting tribal and sectarian conflicts in the country which is in line with the materialization of the ominous goals of the Islamic Ummah's enemies," Foreign Ministry Spokesman Seyed Abbas Araqchi said on Saturday.
He extended his condolences to the Pakistani government and nation on the death of their beloved ones in the terrorist attacks, and prayed for their increased patience.
At least 14 people were killed and over 30 wounded in a suspected suicide attack in the Gulshan colony of Peshawar's Chamkini region on Friday.
A suicide bomber blew himself up during prayers inside a madrassa (seminary) on the outskirts of the city. Nearly 200 people were inside when the blast struck.
Also on Friday, two people were killed while twenty others sustained injuries when police came under attack with a hand grenade and firing fringing in one of Karachi's urban centers.
A group of biker gunmen opened indiscriminate fire on people in Korangi's Bilal Colony area injuring at least eight of them. One of the victims could not make it even upon reaching hospital.