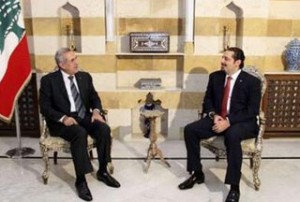 Iran Foreign Minister Manouchehr Mottaki in a telephone conversation felicitated Premier Saad Hariri on the formation of Lebanon national unity government to Prime Minister Saad Hariri on Tuesday.
Mottaki expressed hope that Lebanon, under the new government of Hariri and with collaboration of all Lebanese people, enjoy a period of stability, tranquility and construction.
Premier Hariri appreciated Iran's help and consultations for solving Lebanon crisis, and expressed hope that during his tenure large steps can be taken toward expansion of cooperation in all fields.
He also thanked Iran for inviting him to visit Tehran and expressed hope that he could do that at the first possible time.