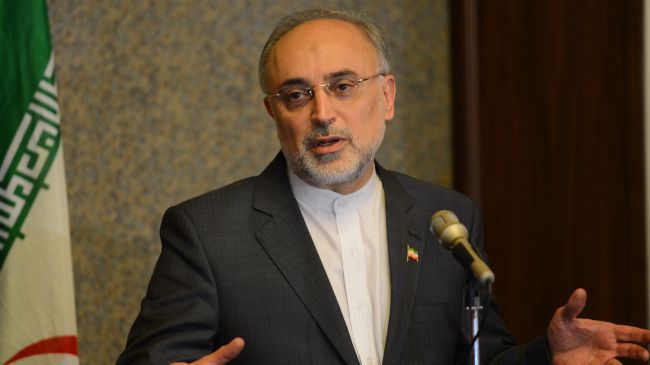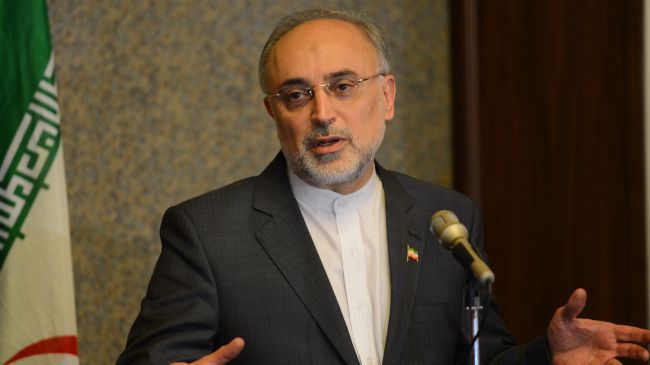 Iranian Foreign Minister Ali Akbar Salehi says the Islamic Republic considers as religiously forbidden the use of nuclear energy for non-civilian purposes.
Salehi made the remark in a meeting with a group of scholars, political analysts, foreign ambassadors and diplomats in Germany on Tuesday.
The Iranian foreign minister also rejected the allegations against Iran's peaceful nuclear energy program.
"Non-civilian nuclear activities are not and have never been part of the Islamic Republic of Iran's plans and we believe it to be forbidden and haraam (religiously forbidden)," Salehi stated.
On February 22, 2012, Leader of the Islamic Republic Ayatollah Seyyed Ali Khamenei said Iran considers the pursuit and possession of nuclear weapons "a grave sin" from every logical, religious and theoretical standpoint.
The United States and the Israeli regime allege that Iran's nuclear activities have been diverted towards non-civilian purposes and, based on the claim, Washington and Tel Aviv have at times adopted an aggressive stance towards Iran.
Iran has categorically rejected the allegations; and the International Atomic Energy Agency (IAEA) has never found any evidence during its inspections of Iran's nuclear facilities to support the claims.
Answering a question about US Vice President Joe Biden's recent offer of direct talks with Iran, Salehi said Washington should stop issuing threats and mounting pressure if it is serious about entering negotiations with Tehran.
"If US officials are serious about their readiness to hold talks, they should know that pressure and threats are not consistent with an invitation to talks," he said.
Speaking at the 49th annual Munich Security Conference in Germany on Saturday, Biden said Washington was ready to hold direct talks with Iran over the country's nuclear energy program.