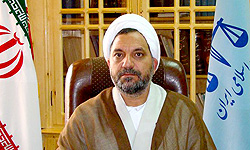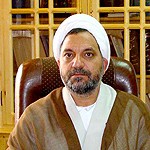 No arrest has yet been made in connection with the recent terrorist attack in the city of Sarbaz in Iran's southeastern province of Sistan and Balouchestan, a provincial judiciary official announced on Tuesday, reminding that investigations into the case still continue.
"No one has yet been arrested regarding the Sarbaz terrorist incident, but investigations are underway," Director General of Sistan and Baluchistan's provincial Justice Department Hojjatoleslam Ebrahim Hamidi told FNA.
"The main element was the suicide attacker, who died (in the incident). No suspect has yet been arrested or handed over to the judicial organization of the province in this regard," Hamidi added.
A man carrying explosives blew himself up last month as participants headed to a unity conference between Shiite and Sunni groups in southeastern Iran, killing at least 42.
The suicide attack claimed the lives of a group of senior military commanders, among them Lieutenant Commander of the Islamic Revolution Guards Corps (IRGC) ground force Brigadier General Nourali Shoushtari who was in the province to arrange the unity conference.
The Pakistan-based terrorist group Jundollah, closely affiliated with the notorious al-Qaeda organization and headed by Abdolmalek Rigi, has claimed responsibility for the deadly attack.
Hamidi further told FNA that clues to the identity of the suicide bomber and the reviews made on the records of previous terrorist operations by Jundollah corroborate the fact that the attacker was a member of the Rigi's group.