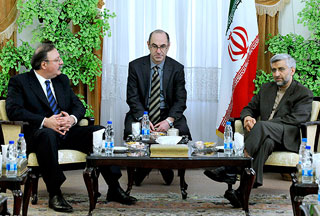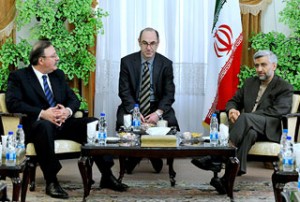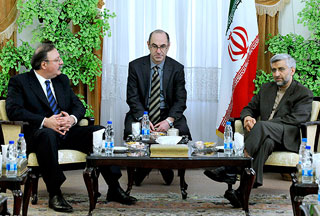 Secretary of Iran's Supreme National Security Council Saeed Jalili has stressed the importance of adopting strategies to establish sustainable security in the Caucasus.
"Iran has a strategic approach for resolving regional woes and crises in the Middle East, the Caucasus and the Persian Gulf region," ISNA quoted Jalili as saying in a meeting with Georgian Minister of Foreign Affairs, Grigol Vashadze in Tehran.
He added that sustainable security would pave the way for promoting amicable relations between nations, saying, " Bolstering security cooperation serves the interests of the regional countries."
He went on to add that regional countries are duty-bound to establish security in the region.
The Georgian minister, for his part, praised Iran's "balanced and principled" stance on regional development.
Vashadze expressed his country's readiness to increase consultation with Iran on regional issues.