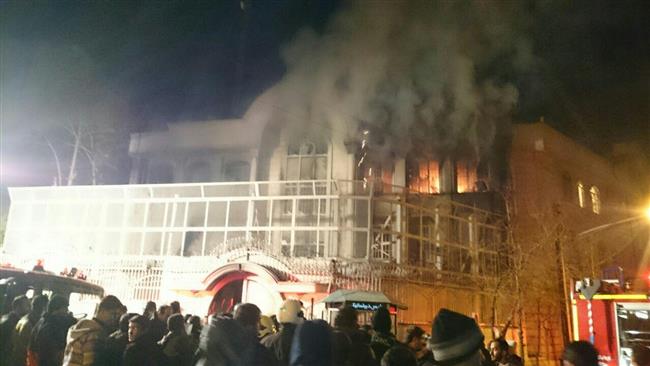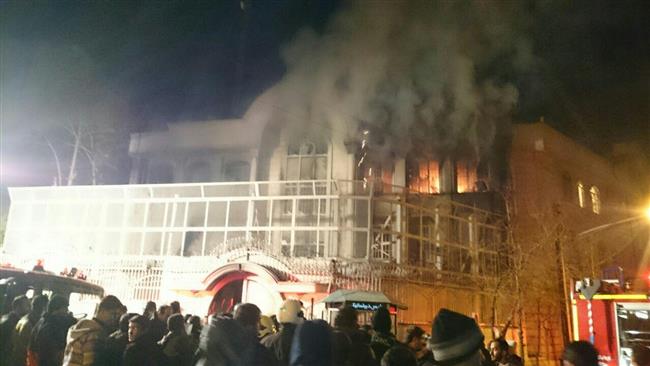 A court in Iran has begun the trial of the individuals involved in raids earlier this year against vacant Saudi diplomatic perimeters in the country.
Gholam-Hossein Mohseni-Ejei, the spokesperson for the Iranian Judiciary, had said back in June that 48 individuals had been indicted in the case and that the trial of most of them would be launched on Monday, July 18.
He said back then that judicial proceedings were underway for several of the 48 individuals in a separate court for clerics.
The raids occurred on January 2, when demonstrations were held in front of the Saudi embassy in Tehran and its consulate in Mashhad — both of which were vacant at the time — over Saudi Arabia's move earlier to execute a prominent Saudi cleric, Sheikh Nimr al-Nimr.
Some angry protesters mounted the walls of the consulate in Mashhad and incendiary devices were hurled at the embassy in Tehran during the otherwise peaceful protests.
A day later, Saudi Arabia cut its diplomatic ties with Iran.
Iranian officials had promptly condemned the attacks, and some 100 people were initially arrested over the acts of transgression.
In late June, Iranian President Hassan Rouhani called for firm judicial action against the individuals involved in the raids on the Saudi diplomatic perimeters.
"The public wants to know how the Judiciary deals with the perpetrators of and those behind the move — who are well-known — and how the public is notified of verdicts [against them]," President Rouhani said at a ceremony that marked the beginning of the Judiciary Week in Iran and that was attended by Judiciary Chief Ayatollah Sadeq Amoli-Larijani.