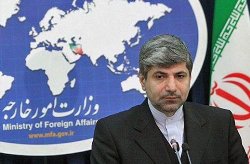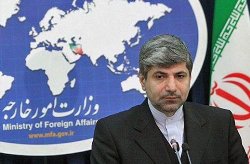 Iran's Foreign Ministry Spokesman Ramin Mehmanparast on Thursday described adoption of a resolution against Iran at the United Nations Human Rights Council (UNHRC) as highly "politicized" and "unjust", which was adopted under the US pressure.
'The resolution aimed at putting much pressure on the Islamic Republic of Iran and to further deviate the current process of the UN Human Rights Council' periodic review of the human rights situation across the world," Mehmanparast said.
'The US policies both in deeds and words have always been paradoxical and predicated upon double standards, and the recent resolution clearly exemplifies such behavior,' he added.
Under the US pressure, UNHRC on Thursday night voted for the appointment of a special human rights rapporteur for the Islamic Republic of Iran.
The motion was approved with 22 votes in favor, seven against, including China, Russia and Cuba, and 14 abstentions.