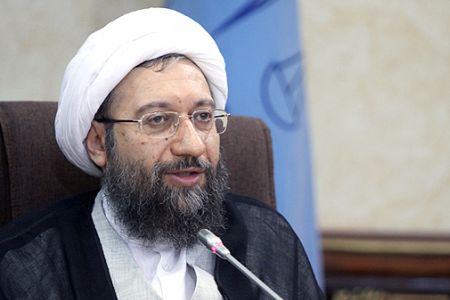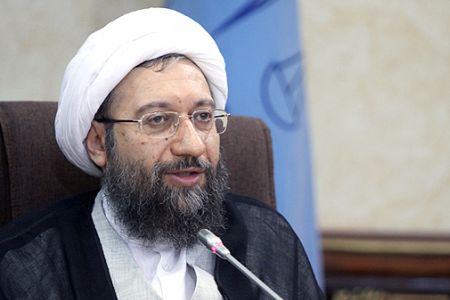 Iran's Judiciary chief says the US uses human rights as a tool to pressure independent nations while dismissing its own rights abuse as 'internal issues.'
"In strange remarks, an undersecretary of the US administration recently stated that human rights is an internal issue pertaining to every country," said Ayatollah Sadeq Larijani.
"One must ask this person, how do you claim human rights is an internal issue when for several years you have imposed sanctions on us and every once in a while you calls us violators of human rights?"
The Judiciary chief — whose brother Ali Larijani is the speaker of Iran's parliament — added that Iran will defend its rights in the face of US-led sanctions in the same manner it stood up to US bullying during the eight-year Iraqi-imposed war on the country.
The US faced harsh criticism at the UN top human rights assembly over allegations of torture and delays in the closure of the Guantanamo Bay Detention Center earlier in November.
The ambassadors of 47 member-states urged the swift closure of US detention centers in Guantanamo in Cuba and Bagram airbase in Afghanistan.
The UN Human Rights Council called on the White House to investigate allegations of torture in US detention centers abroad.
Among Washington's long list of human rights violations is the case of an Iranian woman illegally detained and tortured in the US.
Shahrzad Mir-Qolikhan was arrested in the US in December 2007. Her ex-husband, Mahmoud Seif, had allegedly tried to export night-vision goggles to Iran from Austria. She was sentenced to five years in prison by a Florida federal court in his absence.
Shahrzad has since been mentally and physically tortured and denied visits from her family members including her twin 14-year-old daughters, Melika and Melina. She is allowed only one hour and 25 minutes of telephone time a week.
This is while Florida Department of Corrections clearly states that "a visiting schedule shall be implemented to ensure a minimum of two hours a week for inmates to receive visits."
Newly-published Iraq war secrets by Wikileaks also reveal a large number of brutalities against Iraqi civilians by US-led forces.