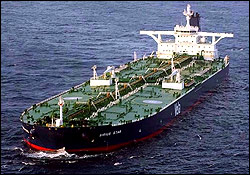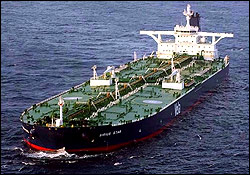 Iran's crude oil exports in December leapt to their highest level since European Union sanctions took effect last July, analysts and shipping sources said, as strong Chinese demand and tanker fleet expansion helped the OPEC member dodge sanctions.
Exports rose to around 1.4 million barrels per day (bpd) in December, according to two industry sources and shipping and customs data compiled by Reuters on a country-by-country basis and corroborated by other sources and consultants.
Western sanctions aimed at curbing Iran's disputed nuclear program halved Iran's oil exports in 2012 from 2.2 million bpd in late 2011.
But continuous robust demand from top buyer China and others such as India and Japan, as well as the purchase of new tankers, allowed the Islamic Republic to unexpectedly boost exports late last year.
Salar Moradi, oil market analyst at oil and gas consultancy FGE, estimated that Iran shipped more than 1.4 million bpd of crude oil in December and forecast that exports would remain between 1.1-1.3 million bpd in the first quarter of 2013.
This represents an increase from a low-point of less than 900,000 bpd in September and suggests monthly revenues worth approximately $4.7 billion based on December Brent prices.
"They (Iran) bought a number of tankers from China and can now do more deliveries … It's taken some pressure off Iran and facilitated tanker traffic and we are seeing higher exports to China," he told Reuters this week.
The second industry source said the rise in exports to near 1.4 million bpd was a result of traditional buyers finding new ways to secure shipping insurance.