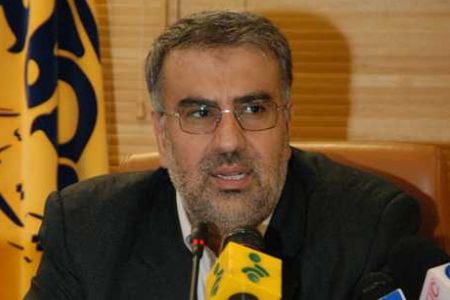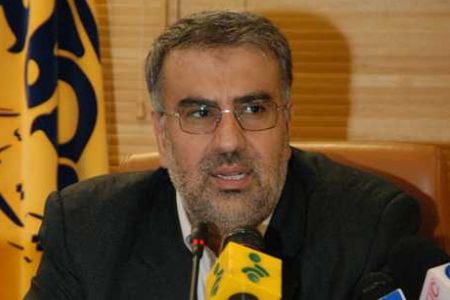 Iranian Deputy Oil Minister Javad Oji says the country's daily production of natural gas has reached 600 million cubic meters (mcm) in the current Iranian calendar year, which started on March 21, 2010.
Oji made the remarks in a pre-sermon speech at this week's Friday prayers in Tehran, and noted that Iran's power plants receive gas from eight phases of the South Pars gas field, the Mehr news agency reported.
"This level of production has been realized due to the diligence of the country's oil and gas experts, while before the victory of the 1979 Islamic Revolution, joint gas fields were not exploited," he said.
He went on to say that Iran's gas production is expected to double within four years.
Oji, who is also the managing director of the National Iranian Gas Company, underlined that natural gas is used in Iran's power plants and related industries, for injection into oil fields, at homes, and for export.
"Today, over 54 power plants in the country use gas to procure their fuel needs, and in summertime gas consumption of power plants hits 210 million cubic meters a day. Moreover, more than 33,000 major and non-major industries of the country use gas for their fuel needs."
He noted that when oil is exploited from an oilfield, pressure drops, but this problem can be resolved by injecting gas into the oilfield so that the reduction in oil production is prevented.
"Iran possesses the second largest gas reserves in the world. The country is the fourth (leading) producer and the third (leading) consumer of gas in the world. A large portion of this consumption is for home applications in winter," Oji said.
He lamented the fact that there is a high rate of gas consumption by Iranian households, and pointed out, "While gas should be supplied to power plants and industries, it is used at homes… Consumption of gas at homes is 4.5 times higher than the global standard."
He put the cost of the production of one cubic meter of natural gas in Iran at about at 10 US cents.
He stated that 13 gas refineries are currently operational in the country, while in the pre-Islamic Revolution era, only one gas refinery, Bidboland-1, was operational.
Oji also said that the country's network of gas pipelines has expanded to 33,000 kilometers, some 20,000 kilometers of which are part of inner city and rural networks.
He added that 9,300 Iranian villages now have access to gas.
In November, Oji said that once the second nationwide north and northeastern gas transport pipelines and the second Iran-Turkmenistan gas transport pipeline come on stream, it will be possible to connect Iran's gas network to six neighboring countries — Iraq, Turkey, Pakistan, Turkmenistan, Armenia, and the Republic of Azerbaijan — as well as Persian Gulf littoral states, and thus the country can become a regional gas hub.