Iran
Iran deal benefits all, boosts regional stability: Larijani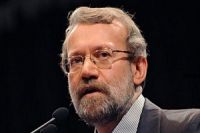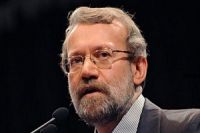 Iran's Majlis Speaker Ali Larijani says a final agreement over the Islamic Republic's nuclear energy program will benefit all sides and boost regional stability.
Larijani made the remarks at a presser held on the sidelines of the Inter-Parliamentary Union's General Assembly in the Swiss city of Geneva on Wednesday.
The Iranian Majlis speaker said, "I think a nuclear deal will benefit everyone and this agreement will bring about the capacity to resolve some problems hampering regional stability."
He added that the talks between Iran and the Sextet of world powers were moving ahead towards a comprehensive deal.
Iranian President Hassan Rouhani said on Monday that the two sides would "certainly" reach a deal on the issue.