Iran
Iran Deal Closer… Top Diplomats Rush to Geneva to Join Nuclear Talks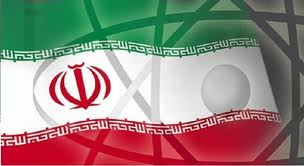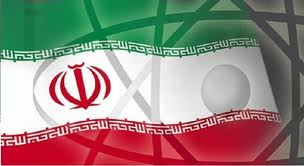 Following a day of exhausting bilateral meetings between Iranian and Russian FMs and the EU's chief diplomat, top ministers from other P5+1 powers have announced plans to add extra political weight and join the talks ahead of a much-anticipated deal.
Russian Foreign Minister Sergei Lavrov was the first to arrive in Geneva on Friday evening. Lavrov has already held bilateral meetings with Iranian Foreign Minister Mohammad Javad Zarif and EU High Representative for Foreign Affairs and Security Policy Catherine Ashton.
Details of the meetings were not disclosed.
"Last night we were a long way from foreign ministers coming. Today it has got closer," Zarif said, according to the ISNA news agency.
Meanwhile, Iranian Deputy Foreign Minister Abbas Araghchi posted on Twitter that "little progress," was made after a fourth meeting with Catherine Ashton, calling the negotiations "serious." Another team member of the Iranian delegation, Majid Takht Ravanchi, was quoted by the Washington Post as saying that negotiations were "moving on a positive track."
"You cannot suddenly get an agreement overnight… So I do not think that anyone should panic," Ashton's spokesman, Michael Mann, said in an interview with Iran's Press TV. "We are prepared to do hard work to bridge those differences. It will take as long as it takes."
The talks between Zarif and Ashton continued well late into Friday night ending around midnight.
Following the Russian FM's diplomatic efforts in Geneva, late on Friday the US State Department announced that Secretary of State John Kerry was expected to join the talks on Saturday.
"Secretary Kerry will travel to Geneva later today with the goal of continuing to help narrow the differences and move closer to an agreement," State Department spokeswoman Jen Psaki said.
Kerry is heading to Geneva in case progress is made and in case agreement can be reached, Psaki added.
Soon after Kerry's travel plans had been confirmed, UK Foreign Secretary William Hague and French Foreign Minister Laurent Fabius also announced they would travel to Geneva to attend talks on Saturday.
"Laurent Fabius will travel to Geneva tonight for the Iranian nuclear talks," a French diplomatic source told Reuters. Meanwhile, Hague tweeted that he will "join other E3+3 Foreign Ministers at Geneva Iran talks."
According to the Chinese Foreign Ministry, early on Saturday minister Wang Yi left Beijing for Geneva to attend talks on Iran's nuclear program.
This would be the third ministerial level P5+1 gathering with Iran since the breakthrough in diplomacy following the election of Iran's new president Hassan Rouhani.