General
Iran defense official meets chief of Iraqi PMU in Baghdad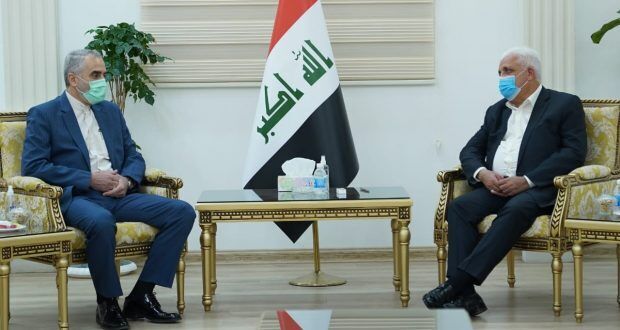 Iran's Deputy Minister of Defense Brigadier Hojjatollah Qoreyshi held talks with chief of Iraqi Popular Mobilization Units (PMU) – known as the Hashd al-Shaabi in Baghdad.
In the meeting held in Baghdad on Wednesday, the two officials reviewed regional events and also ways to strengthen military cooperation.
Anti-terrorist measures were also discussed, according to Hashd al-Shaabi news outlet.