Iran
Iran Defuses Several Terrorist Plots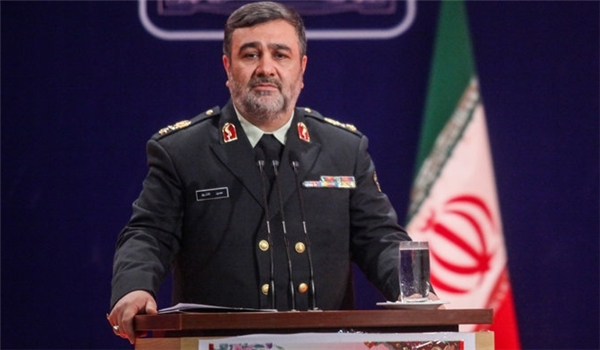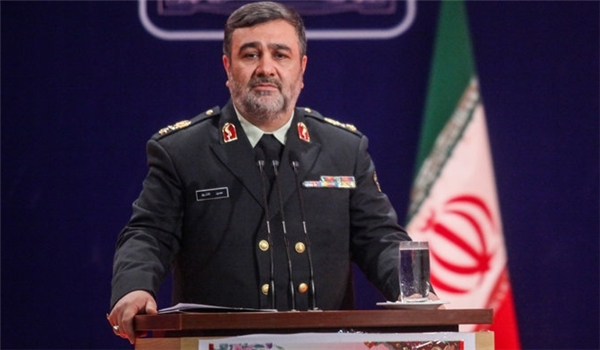 Commander of Iran's Law Enforcement Police Brigadier General Hossein Ashtari said his forces have foiled plans by Takfiri terrorists and anti-revolutionaries to stir insecurity in the Eastern parts of the country.
"The Takfiri and anti-revolutionary groups' moves in Eastern Iran were defused," Ashtari said on Wednesday.
"There were some terrorist moves along some of our borders, which were all defused by our border guards vigilantly," he added.
The police chief declined to reveal any further detail.
Elsewhere, he announced that the special Law Enforcement Police units plan to stage joint massive drills with the Ground Force in the near future.
In relevant remarks in November, Iranian Border Guards Commander Brigadier General Qassem Rezayee stressed that his forces are fully prepared to counter any possible threat of terrorist groups.
"Iran has 8,755 kilometers common borders with 15 countries and is fully ready to confront insecurity on the borders," Rezayee said, "No one can threat Iranians' solidarity and unity."
Also in November, Iranian Intelligence Minister Seyed Mahmoud Alavi underlined that his ministry is vigilantly keeping an eye on every move made by the enemies and is fully prepared to defuse and repel any type of threat to Iran.
"The country's intelligence apparatus is fully aware of the intention of those who are looking for sound economic, scientific and research activities in the country and those who are seeking other goals," Alavi said.
He reiterated that coordination among the country's intelligence, security, military and judicial bodies will not allow the enemy to carry out terrorist acts in Iran.