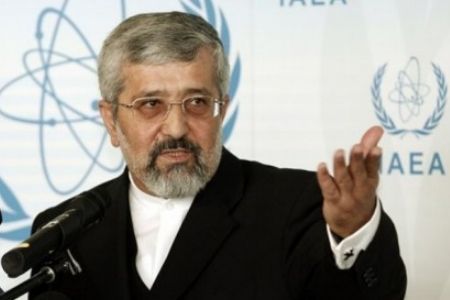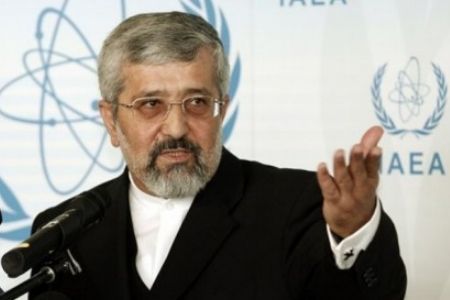 Iran's envoy to the International Atomic Energy Agency has delivered Tehran's official response to Western queries about the tripartite May 17 fuel swap declaration.
Ali Asghar Soltanieh handed Iran's letter to IAEA Director General Yukiya Amano during a Monday meeting, IRNA reported.
"Through submitting an official letter, I expressed the Islamic Republic of Iran's readiness to engage in negotiations over fuel [provisions] for the Tehran nuclear reactor," Soltanieh said.
Soltanieh added that the details of the letter addressed to the Vienna group — Russia, France, the US and the IAEA — would be revealed later and stressed, "Our very clear message was that we are ready for negotiations and meeting over fuel for the Tehran reactor."
Iran's IAEA envoy said Amano had welcomed the response, urging quick talks to resolve the stand off over the country's nuclear program.
While Western powers accuse Iran of pursuing a covert military nuclear program, Tehran denies the charges and argues that as an IAEA member state and a signatory to the Nuclear Non-Proliferation Treaty it has the right to the use of peaceful nuclear technology.
In an attempt to ease Western concerns, Iran, Turkey and Brazil signed a fuel swap declaration on May 17 under which Tehran agreed to exchange 1,200 kg of its low-enriched uranium on Turkish soil with fuel for its medical research reactor.
Earlier on Monday, the European Union adopted new sanctions against Iran which mainly target investment in and technical assistance to Iran's refining, liquefaction and liquefied natural gas sectors.