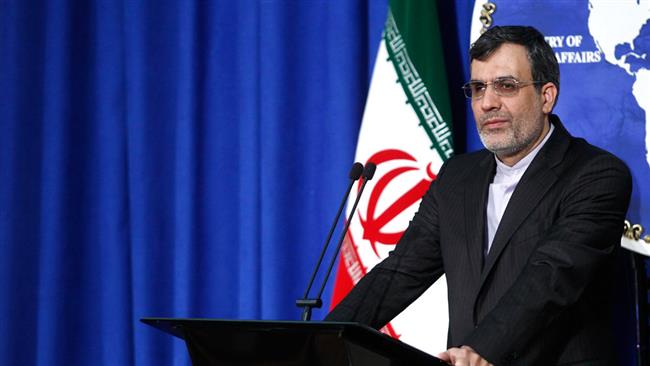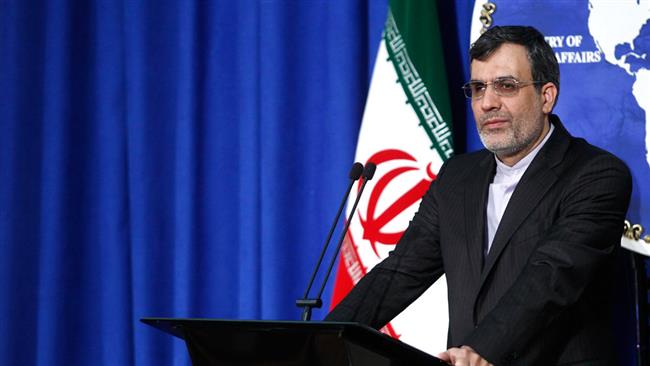 Iran has denied reports that Afghan Taliban leader Mullah Akhtar Mohammad Mansour had returned to Pakistan from the Islamic republic before being killed in a US assassination drone strike.
Speaking at his weekly press conference in Tehran on Monday, Iranian Foreign Ministry spokesman Hossein Jaberi Ansari said Mansour was not in the Islamic Republic before the attack.
"The relevant officials at the Islamic Republic deny that this person on this date crossed into Pakistan from Iran's border," Jaberi Ansari said.
He added that Iran welcomes any measures aimed at restoring peace and stability in Afghanistan, without providing further details.
Some media outlets had reported that Pakistani authorities claimed earlier that identity documents found on the body of the man now known to be Mansour showed he had left for Iran on March 28 and returned the day he was killed.
US President Barack Obama praised the death as "an important milestone" while the Islamabad government said the drone strike was a violation of the country's sovereignty.
"This is a violation of Pakistan's sovereignty," Prime Minister Nawaz Sharif told reporters in London, saying the US government did not inform him beforehand.
The Taliban has so far made no official statement on the fate of Mansour who assumed the leadership only last year. Senior members have, however, confirmed that their leadership council has been meeting to discuss the succession.
The reports about Mansour's death come as splinter groups within the Taliban had refused to pledge allegiance to him.
The Taliban has seen a string of defections ever since the news about the death of its founder and long-time leader, Mullah Mohammad Omar, broke in late July 2015. Mullah Omar died at a hospital in Pakistan's southern port city of Karachi in April 2013.