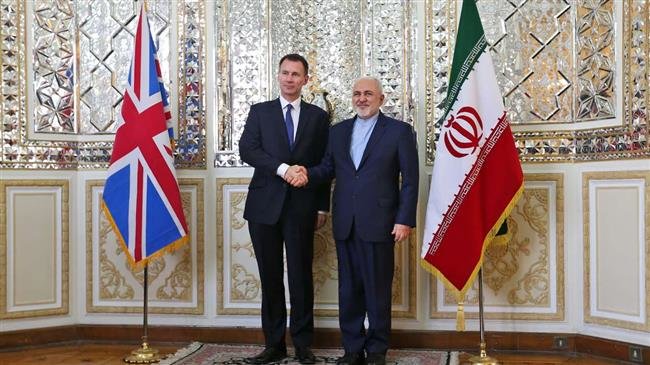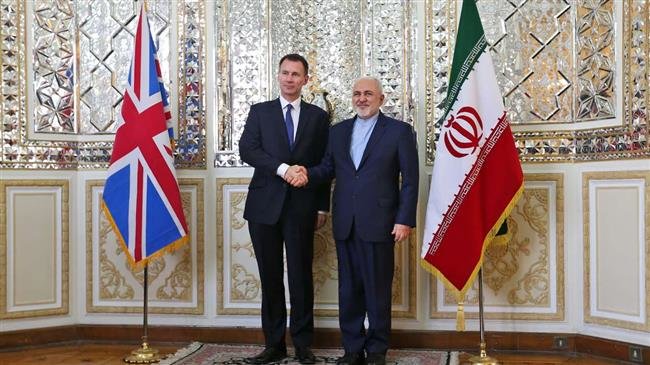 Iran has dismissed claims by British Foreign Secretary Jeremy Hunt that it has made special commitments to comply with the West's demands in order to end Saudi Arabia's ongoing war on Yemen.
"Iran has made no commitments to any party or country about Yemen," Iranian Foreign Ministry spokesman Bahram Qassemi said in a statement on Monday.
He made the remarks a day after Hunt claimed in an interview with London-based Saudi paper Asharq Al-Awsat that Iranian Foreign Minister Mohammad Javad Zarif had made certain promises to help end the conflict when they met in Tehran back in November.
Qassemi said Zarif had only discussed the ongoing international efforts to end the war and doubled down on Iran's position that no country other than Yemen should decide what is best for its people.
"Yemen is an independent country and it is up to the Yemenis to make decisions and Iran does in no way interfere with the country's internal affairs," Qassemi asserted.
"In this regard, Mr. Zarif has held numerous meetings and diplomatic conversations with his foreign counterparts in order to find a solution… or solutions… that could help ease the crisis and pave the way for the aggression to end and for a lasting ceasefire to take its place," he said.
Qassemi noted that Iran has been regularly contacting European countries, including France, Germany, Britain and Italy to facilitate peace talks and aid deliveries to the people of Yemen.
The Iranian foreign minister says Iran's four-point peace plan is still the only viable solution to the Yemeni crisis.
The Iranian diplomat said what Hunt meant by "commitment" was the same commitments that Yemen's warring sides agreed upon during the latest round of UN-brokered peace talks in the Swedish capital Stockholm in December.
Hunt implied in his interview that Zarif had agreed to convince Houthi Ansarullah fighters, who have been pushing back against Saudi aggressors, to evacuate Yemen's key port city of Hudaydah.
Saudi Arabia and its regional allies – including the United Arab Emirates – have long been bombing the city, seeking to cut the impoverished country's most important lifeline.
In Stockholm, both Houthis and Saudi-backed groups agreed to a ceasefire and an ultimate retreat from the strategic city as the first major step to end the deadly conflict, which has killed tens of thousands of Yemenis since its onset in March 2015.
Despite the Houthis' commitment to the truce, however, the Riyadh regime and its mercenaries have stepped up their attacks on Hudaydah in a bid to get the upper hand in negotiations.
'Stop arms deals with Saudi, allies'
During his interview, Hunt accused Iran of using Yemen "as a base to destabilize Yemen's neighbors," a claim that the Saudis and the West have repeatedly used to justify the war.
Qassemi advised Hunt and other Western leaders to "come to their senses" and start taking real steps towards peace by stopping their extensive arms deals with Saudi Arabia and the rest of the "aggressors."
UK arms sales to Saudi Arabia have caused "significant civilian" deaths in Yemen, a report finds.
The UK has licensed over £4.7 billion worth of arms exports, including missiles and fighter jets, to Riyadh since the deadly conflict began in 2015. Prime Minsiter Theresa May has so far faced down calls for a ban on the weapons sales despite the growing humanitarian disaster.
Britain has also been providing combat intelligence and target data to Saudi Arabia over the course of the war.