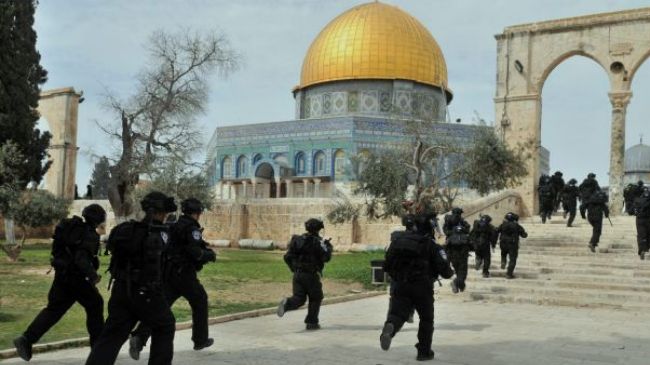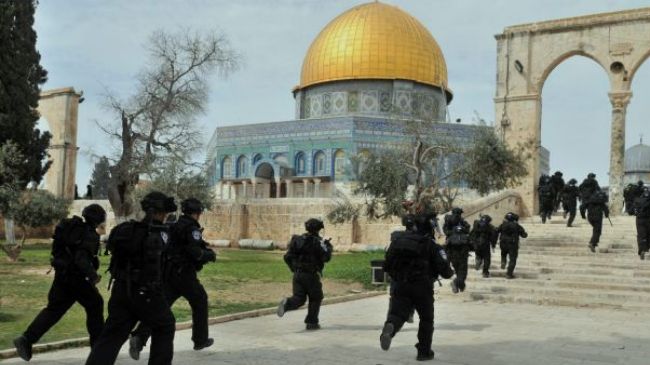 Iranian Deputy Foreign Minister Hossein Amir-Abdollahian has censured the continuation of Israel's aggressive policies, urging the Arab League to end its inaction and pay attention to Palestine as the main issue of the Muslim world.
"It is expected that the Arab League will seek a remedy of the Arab world's problems and pay attention to the main concern of the Muslim world, which is Palestine," Amir-Abdollahian said on Saturday.
On Friday, Israeli forces clashed with Palestinians near the al-Aqsa Mosque in East al-Quds (Jerusalem), injuring over a dozen worshippers.
The Israeli forces fired stun grenades to disperse the Palestinian worshippers who were protesting against the recent desecration of the Muslims holy book, the Qur'an, by an Israeli soldier.
On Sunday, Israeli forces stormed a session of Qur'an recitation in al-Aqsa Mosque and an Israeli soldier kicked a copy of the holy book and trampled on it.
The Iranian official once again criticized the suspension of Syria's membership at the Arab League and said if the Cairo-based bloc had adopted a hundredth of the measures it conducted against the resilient Syrian people against the Israeli regime's aggressions and settlement, the Arab world would be facing a different situation today.
He called for a political solution to the crisis in Syria and emphasized that the all-out terrorist war on the Arab country's people is doomed to failure.
Security will not be established in the region if such acts of terror further continue, Amir-Abdollahian said, warning that the adverse consequences of regional insecurity would affect the interfering powers.
The Arab League suspended Syria's membership at the bloc in November 2011.
During their meeting in Cairo on Wednesday, Arab League foreign ministers discussed whether to give Syria's seat at the bloc to the opposition Syrian National Coalition provided that it first forms a representative executive council.
Syria has been experiencing unrest since March 2011. Many people, including large numbers of security forces, have been killed in the turmoil.
The Syrian government says that the chaos is being orchestrated from outside the country, and there are reports that a very large number of the militants are foreign nationals.