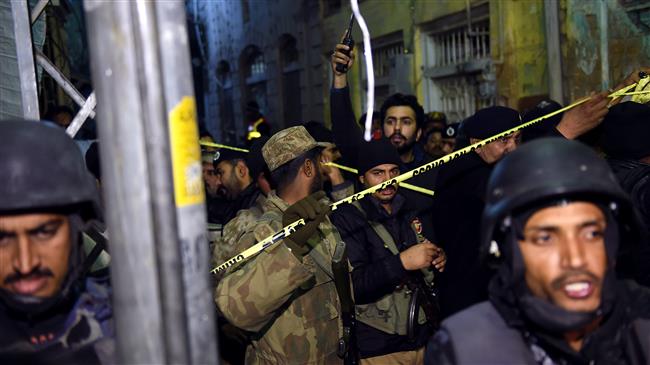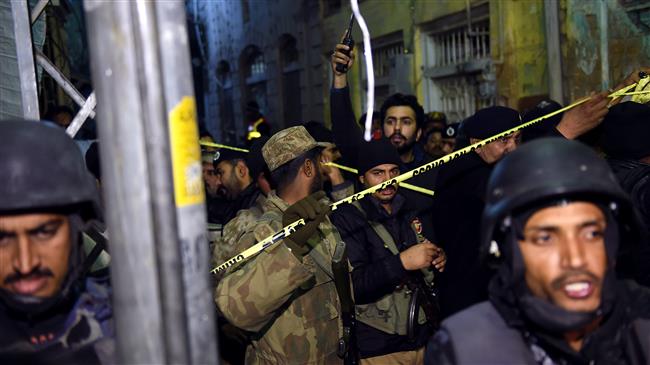 Iran has strongly condemned a recent deadly terrorist attack on a Shia mosque in the northeastern Pakistani city of Rawalpindi, warning that enemies would benefit from such moves.
"The Islamic Republic of Iran denounces this terrorist act against innocent people and regards it as contravening the teachings of Islam and human values," Iranian Foreign Ministry Spokeswoman Marzieh Afkham said on Monday.
"It is obvious that such measures are in line with the interests of enemies of the Pakistani people and the Islamic Ummah," she added.
The Iranian spokesperson expressed confidence that the Pakistani government and nation would vigilantly thwart efforts to incite conflict and insecurity in the country.
At least seven people were killed and 15 others wounded in a powerful explosion that hit the mosque in the Potohar region in Punjab Province on Friday night when dozens of Shia Muslims were marking the birthday of the Prophet Mohammad (PBUH).
Pro-Taliban militants in Pakistan have claimed responsibility for the terrorist attack.
Tensions have been on the rise in Pakistan since a group of pro-Taliban militants stormed an army-run school in the city of Peshawar and killed about 150 people, including 132 students, last month.
Following the Peshawar attack, Pakistan lifted the moratorium on the death penalty which had been in place for about six years.
The government on Friday announced it was setting up nine military courts to hear terrorism-related cases in a bid to boost its campaign against militant groups operating in the country.