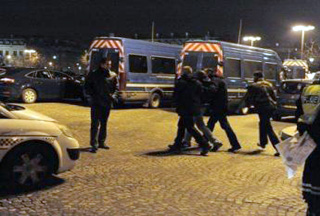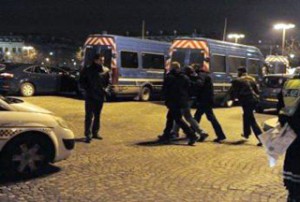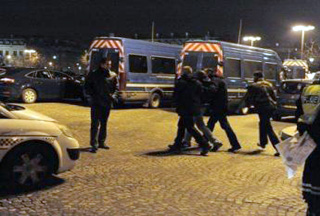 Iran's Foreign Ministry has lashed out at France over resorting to violence in dealing with protesters in the country, describing it as violation of human rights.
Iranian Foreign Ministry Spokesman Ramin Mehman-Parast deplored the Sarkozy government's arrest of nearly 400 people across France on New Year's Eve.
Mehman-Parast called on Paris to identify the source of unrest in the country. "Instead of attacking people, the French government should identify the origins of the recent unrest."
"By torching more than 1137 cars in different cities, the French people clearly want to show their dissatisfaction with economic inequality and social dysfunction in their country."
French Interior Minister Brice Hortefeux said in a statement that 405 arrests were made across the country, a figure that has doubled compared to last year.
The French Interior Ministry had reportedly mobilized around 45,000 police officers during the night to confront discontent youth from immigrant-heavy suburbs.
Car burnings occasionally take place in France, but the number traditionally soars on New Year's Eve.
This year, more than 70 cars had been reportedly set aflame only in the eastern city of Strasbourg. Meanwhile, police in the Hauts-de-Seine district near Paris reported 32 cases of arson.
Riots and car-burnings that echo the events of 1789 are of regular occurrence during the past few years.
Unhappy youths living primarily in France's run-down ghettos use special days in the country to vent their anger at the discriminating policies against ethnic minorities and the high unemployment rate.
Even the enactment of a law that sets possible prison sentences of up to three years and maximum fines of $63,000 for people convicted of arson while demonstrating has failed to deter the protests.
Such violent protests flared-up in France for the first time in October and November 2005, when angry youths burned some 9,000 vehicles, following the deaths of two teenagers, who were chased by the police in a Paris suburb.
On a different note, Mehman-Parast said the death of more than 353 French transients in the year 2009 has become "the undoing of a European country that boasts of equality and democracy."