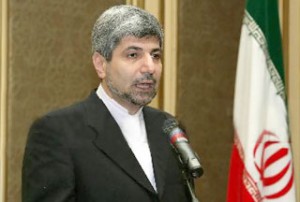 Iran has deplored Israel's plan to construct hundreds of new housing units in Gilo settlement in East Jerusalem Al-Quds.
Iranian Foreign Ministry spokesman Ramin Mehman-Parast said the Israeli decision to build more houses in East Jerusalem Al-Quds was a "modern form of occupation" which signaled Israel's reckless disregard for international calls demanding a halt to settlement activities.
Israel has been "so bold as to invade the lands of Al-Quds continuously", he added, urging the international community, in particular the Organization of the Islamic Conference (OIC), to take action on the issue.
Mehman-Parast added that such a move was "unforgivable" in the eyes of Muslims and was viewed as an attempt to 'Judaize' Jerusalem Al-Quds.
Israel has officially approved the construction of hundreds of new homes in the Gilo neighborhood, a settlement of 40,000 Jewish settlers, built in a part of the West Bank that Israel captured in 1967 and illegally annexed to Jerusalem Al-Quds.
Israel has come under fire over the move which has further stalled the Middle East peace process.
US President Barack Obama on Wednesday expressed dismay over Israel's settlement expansion activities.
"I think that additional settlement building does not contribute to Israel's security. I think it makes it harder for them to make peace with their neighbors," Obama said in an interview in China.
"I think it embitters the Palestinians in a way that could end up being very dangerous," he noted.
UN Secretary General Ban Ki-Moon also "deplored" the construction as an "illegal" action that would stunt peace efforts and cast doubt on the possibility of a two-state solution.
Under the 2002 Roadmap for a 'Peace plan' brokered by the United States, the European Union, the United Nations, and Russia, Israel has to "dismantle settlement outposts erected since 2001 and also freeze all settlement activities".