Middle East
Iran
Iran deputy FM: Regional countries should solve problems through dialogue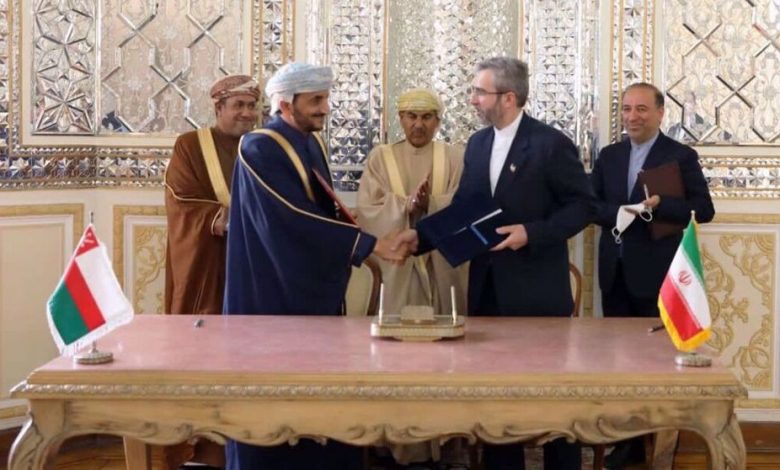 Iran's Deputy Foreign Minister for Political Affairs Ali Bagheri Kani says problems facing the West Asia region must be solved through dialogue among regional countries.
The Iranian diplomat made the remarks in a late Saturday meeting with Sheikh Khalifa bin Ali bin Issa al-Harthy, the Omani Foreign Ministry's under-secretary for diplomatic affairs, in Tehran.
During the meeting, Bagheri Kani and Harthy referred to the 50th anniversary of the establishment of the two countries' relations, expressing satisfaction with the level of ties and efforts made to further improve them based on mutual confidence.
Stressing the need for the resolution of regional problems by regional countries, Iran's deputy foreign minister expressed hope that the existing problems facing the West Asia region would be solved through dialogue among countries in the region.
Harthy, for his part, said Iran plays a pivotal role in regional developments, noting that Muscat is keen on bolstering relations with Tehran on both bilateral and regional levels.
The Omani official also emphasized that his country regards peaceful approaches necessary for the establishment of peace and stability in the region.
In addition to bilateral issues, the two sides also exchanged views on various international issues, including the Vienna negotiations between Tehran and the P4+1 group of countries with the final goal of removing illegal sanctions imposed on Iran, and the need for a political solution to the war on Yemen.
Bagheri Kani's remarks came after Iranian Foreign Minister Hossein Amir-Abdollahian said in a Saturday meeting with the Omani official that Tehran is committed to dialog and diplomacy, underlining the country's readiness to hold talks with regional countries to boost bilateral ties.
Amir-Abdollahian said improving and expanding relations with neighboring countries is President Ebrahim Raeisi administration's foreign policy priority, noting that Iran attaches great importance to its ties with Oman as a neighbor.