Iran Designing 10MW Nuclear Research Reactor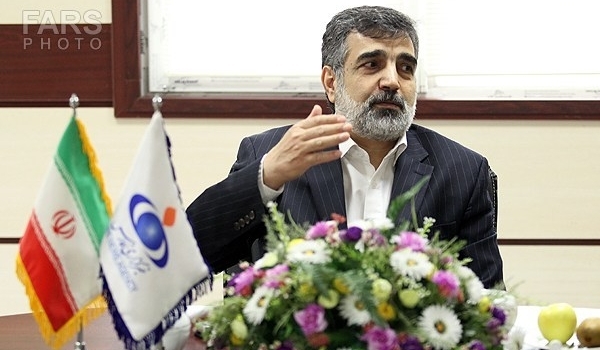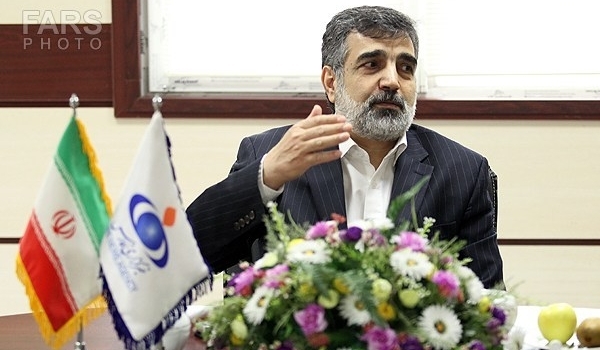 Iranian scientists in the Southern city of Shiraz are designing a 10MW nuclear research reactor, Spokesman of the Atomic Energy Organization of Iran (AEOI) Behrouz Kamalvandi announced on Saturday.
"We are designing a 10MW light-water nuclear research reactor in Shiraz to produce hygiene and industrial isotopes," Kamalvandi told FNA.
In relevant remarks in April, Head of the AEOI Ali Akbar Salehi announced Iran has set up a unit to produce oxygen-18 isotope which is an important precursor for the production of fluorodeoxyglucose used in positron emission tomography.
"Today concurrent with the National Day of the Nuclear Technology, the unit for the production of oxygen-18 isotope starts operation in Arak research reactor," Salehi said, addressing a meeting of AEOI experts and directors with Supreme Leader of the Islamic Revolution Ayatollah Seyed Ali Khamenei in Tehran.
He also referred to Iran's progress in the field of nuclear research and development and building new nuclear power plants, and said the country has built new units in its first nuclear power plant in the Southern city of Bushehr and has made progress in its detailed plan for the construction of its second nuclear power plant in Darkhoveyn in the Southwestern Khouzestan province.
Salehi also said that the AEOI is pursuing a comprehensive plan to discover and identify new uranium mines and reserves.
Iran has repeatedly announced its intention to build more nuclear power plants, and said it has identified over a dozen potential sites for construction of new nuclear power plants.
"According to the feasibility studies, there are 16 selected sties, 10 located on the coastal rim of the Persian Gulf and the Sea of Oman (in Southern Iran), which enjoy higher priorities (compared to other potential locations) for the construction nuclear power plants," Deputy Head of the AEOI Mohammad Ahmadiyan said in March.
He pointed to a parliament approval which is binding for the AEOI to prepare the grounds for the construction of nuclear power plants to generate up to 20,000 megawatts of electricity, and said, "Following the approval of this law, the AEOI has been planning to build more power plants."
Ahmadiyan underlined that Iran was divided into six regions and each region has been commissioned to a consulting engineering company to conduct feasibility studies in a bid to choose suitable locations for the construction of nuclear power plants, and said the Southern parts of Iran have been prioritized.
Iranian officials say the Persian Gulf country needs enough atomic reactors to generate a total of 20,000 megawatts of electricity by 2020.
Ahmadiyan announced in mid-September 2012 that Iran has identified 34 potential sites for building additional nuclear power plants.
In September 2013, Iran officially took over from Russia the 1,000-megawatt nuclear power plant in Bushehr for two years.