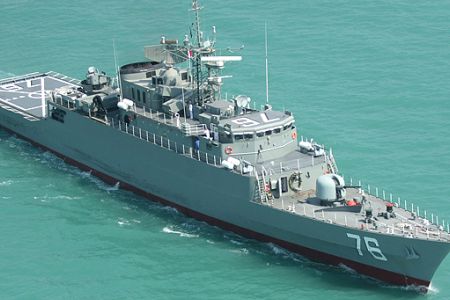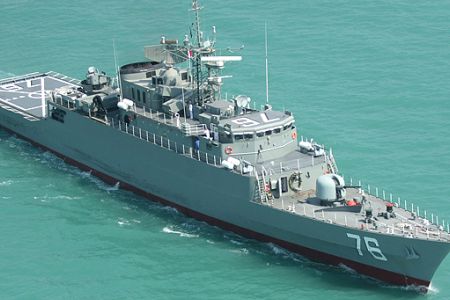 An Iranian Navy commander says the domestically-manufactured Jamaran destroyer's presence in international waters to fight piracy shows Iran's high naval competence.
"Jamaran destroyer … is now conducting missions in faraway seas, which signifies Iran's high capability in manufacturing destroyers," Rear Admiral Habibollah Sayyari told IRNA on Saturday.
In early October, the Iranian Navy's 16th fleet, which includes the Jamaran destroyer, began its patrolling mission in international waters.
Last week, the Navy fleet rescued an Iranian oil tanker from an attack by 15 pirate speedboats near the Bab-el-Mandeb Strait in the Gulf of Aden, Sayyari noted.
Pointing to the root causes of rampant piracy in the region, he further explained that "Dumping nuclear waste by Western countries near Somalia's coasts has caused a slump in fishing in the area prepared the ground for some Somalis to resort to piracy."
The Iranian commander also said that other causes of piracy are the almost two-decade lack of a government in the North African country as well as poverty and hunger.
Somalia has been without a functioning government since 1991, when warlords overthrew the country's former dictator Mohamed Siad Barre.
Iranian naval forces are conducting active patrols in international waters, the Gulf of Aden, the Red Sea region and the Indian Ocean.