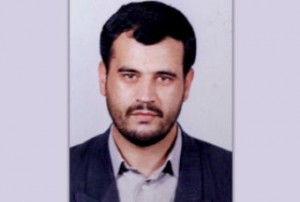 Iran has arrested four suspects in connection with the assassination of a local prosecutor in the country's northwestern city of Khoy.
Announcing the arrests, Governor Ebrahim Mohammadlu on Tuesday said a security committee has been tasked with investigating the fatal shooting of Vali Haji Gholizadeh late Monday.
The prosecutor was shot twice in front of his home and died later that night in a local hospital.
Although no group has officially claimed responsibility for the killing, the chief prosecutor of the West Azerbaijan Province said Haji Gholizadeh had been threatened by the outlawed PJAK terrorist group a couple of times over the past days.
"Prosecutor Haji-Qolizadeh had a very good record in dealing with cases, including land-grabbing, moral corruption and anti-revolutionary groups, and his assassination likely rests with such groups," he stated.
The Party of Free Life of Kurdistan (PJAK), an offshoot of the Kurdistan Workers' Party (PKK), is responsible for a number of fatal bombings in western Iran and southern Turkey during the past few years.
Iran has on several occasions reported clashes between government forces and PJAK members along its western border with Iraq.
Although the US has announced its willingness to help Turkey defend itself against PKK terrorist attacks, it has been aiding the PJAK in Iran's Kurdestan to stir up ethnic unrest in the country.
In a 2006 article published in The New Yorker, investigative journalist, Seymour Hersh, revealed that the US military and Israel are assisting the PJAK terrorists by providing the group with equipment, training, and vital intelligence, in a bid to destabilize the Islamic Republic.