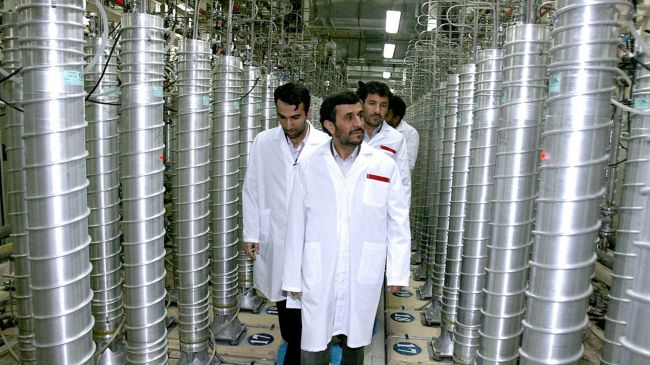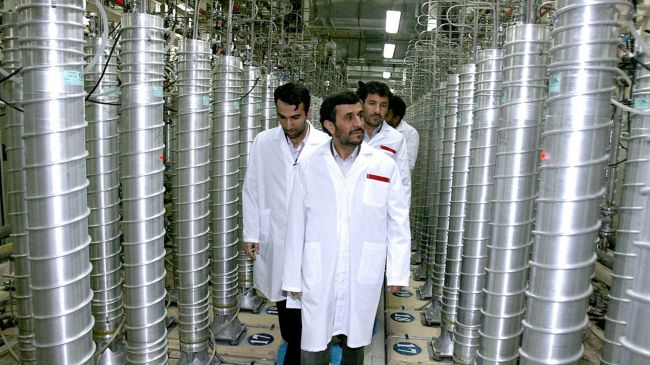 Iran's Ambassador to International Atomic Energy Agency (IAEA) Ali Asghar Soltanieh has reaffirmed Tehran's determination to continue uranium enrichment in accordance with international conventions.
"Iran adheres to all its international commitments, including the NPT (nuclear Non-Proliferation Treaty) and the Statute of the IAEA, and will continue its cooperation [with IAEA]," said Soltanieh on the sidelines of the first day of the ministerial meeting of the Non-Aligned Movement (NAM) in the Iranian capital, Tehran, on Tuesday.
"We will not withdraw from our inalienable rights to peaceful use of nuclear energy and enrichment of uranium, as these rights are undeniable," he added.
Soltanieh pointed to IAEA's unrestricted inspections of Iran's nuclear facilities and noted that the Agency has found no proof of diversion in Iran's peaceful nuclear activities.
The world public opinion is entitled to know the realities about Iran's nuclear energy program and Tehran is thus determined to prevent dissemination of false information as it leads to misunderstandings and problems for the public opinion, he add.
Soltanieh referred to the latest round of negotiations between the representatives of Iran and the IAEA in Vienna and noted, "Negotiations continue on the right path and at the meeting held recently some progress was made and certain differences were resolved."
One of the achievements was that the Agency agreed to heed Iran's security considerations, the Iranian envoy pointed out.
Soltanieh noted that some differences are still in place which need further negotiation, adding that the IAEA should provide Iran with the proof of the allegations leveled against the country.
The Iranian envoy pointed out that the NAM member states have repeatedly defended Iran's contention that the Agency should provide evidence for its claims against Iran.
The United States, Israel, and some of their allies accuse Tehran of pursuing military objectives in its nuclear energy program and have used the false accusation as pretext to impose international and unilateral sanctions against Iran and to call for military attack on the country.
Iran argues that as a signatory to the nuclear Non-Proliferation Treaty (NPT) and a member of the IAEA, it has the right to acquire and develop nuclear technology for peaceful purposes.