Economy
Iran
Middle East
Iran 'determined' to fully privatize giant carmakers IKCO, SAIPA
Iranian government is absolutely determined to give up its remaining shares in the two giants of the country's automotive industry, saying IKCO and SAIPA will be fully privatized next year.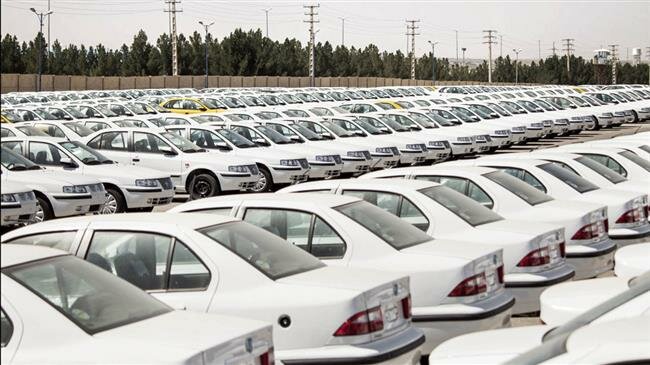 A senior member of the Expediency Council, an overarching body influencing high-stake economic decisions in Iran, said on Wednesday that the two main car manufacturers will be privatized in a near future.
Gholamreza Mesbahi Moqaddam told the official IRNA news agency that the privatization of IKCO and SAIPA would make the car industry in Iran more competitive and would positively impact the current volatile situation in the market.
Mesbahi Moqaddam, a former parliament member who is believed to be influential in key economic decisions in the Iranian governance system, said the government is determined to end its "special support" for IKCO and SAIPA.
The remarks come as the government and private shareholders in IKCO and SAIPA are still at odds on how they should price the cars following a major devaluation of the Iranian currency last year which caused a surge in the price of parts.
The main private shareholders in the two companies are part makers who believe production cannot continue with pricing methods prescribed by the government.
Iran's auto production up 40% year-on-yearIran says its production of automobiles has already seen an increase of around 40 percent over a period of 11 months starting 21 March 2016 compared to the same period last year.
Estimates suggest the Iranian government owns 14 and 17 percent of the shares in IKCO and SAIPA, respectively, although experts insist the government owns a much bigger share in the two firms through its state-owned companies and agencies.
Iran's minister of Industry, Mine and Trade Reza Rahmani told journalists in Tehran on Saturday that the government would conclude the process to privatize the two main car manufacturers by the end the next Iranian calendar year in March 2021.
"The transfer (of ownership) has already begun this year with non-manufacturing asserts and the subsidiary companies," said Reza Rahmani, adding, "I am serious in dealing with this transfers."