Iraq
Iran determined to strengthen ties with Iraq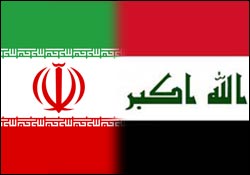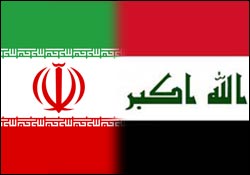 Outgoing Iranian President Mahmoud Ahmadinejad paid a final official visit to Iraq on Thursday, seeking to emphasize the growing relations between the Shia-led neighbors just weeks before he steps down from the job.
The Iranian leader met with top Iraqi officials and visited Shia holy sites during his two-day visit to Iraq, which is grappling with its worst outbreak of violence in half a decade. Iraq is home to some of Shia Islam's most sacred shrines and is a major destination for the sect's pilgrims.
Ahmadinejad is just weeks away from handing over power to president-elect Hassan Rohani, who is expected to be sworn in in early August.
In brief remarks following talks with Iraqi Vice President Khudier al-Khuzaie, Ahmadinejad emphasized Tehran's determination to strengthen ties further with Baghdad while linking his own country's success with that of Iraq.
"The prosperity, progress, and security of Iraq are also Iran's prosperity, progress, and security," Ahmadinejad said before later holding talks with Iraqi Prime Minister Nouri al-Maliki.
Ahmadinejad previously flew to Iraq in 2008, the first ever trip by an Iranian president since Iran's 1979 Islamic Revolution and the two countries' bloody war in the 1980s. He used that earlier visit to emphasize a new chapter in "brotherly" relations between the one-time foes and take swipes at the United States over the legacy of its 2003 military invasion.
It was a theme he touched on again on Thursday.
"We are determined to make use of all available opportunities to develop brotherly relations," Ahmadinejad said.
Ahmadinejad was given a red-carpet greeting by al-Khuzaie upon arrival at the airport in Baghdad. The vice president is standing in for Iraqi President Jalal Talabani, who suffered a stroke in December and has been absent from Iraq's political scene while he receives treatment in a German hospital.
Al-Khuzaie underscored Baghdad's interest in strengthening ties with Iran, saying Iraq "can be a bridge for good relations between the Islamic Republic and the Arab world."
Iranian state television reported that Ahmadinejad hopes the visit will boost economic cooperation between the two neighbors, which it says now amounts to $13 billion in annual trade. It said Iran aims to finalize a deal to ship 25 million cubic meters of Iranian gas daily to fuel Iraqi power plants, which are still incapable of providing a steady supply of electricity. A new gas pipeline from Iran is expected to open later this summer.
Iraq is a major market for Iranian goods, including cars, construction materials, and food products such as tomato paste and ice cream.
In a statement following his talks with Ahmadinejad, al-Maliki urged Iranian companies to continue to invest in Iraq's reconstruction, and voiced his appreciation for Iran's help in the electricity sector.
The U.S.-led invasion ten years ago that toppled Saddam Hussein's Sunni-heavy regime set in motion a rapid turnaround in relations between Iran and Iraq, which fought a ruinous eight-year war that claimed hundreds of thousands of lives.
Saddam's ouster put Iraq's majority Shiites in control, and many Shiites who had fled persecution by Saddam and took refuge in Iran returned home. Millions of Iranians now visit Shiite holy sites in Iraq annually, and top Iraqi leaders including al-Maliki have paid visits to Iran.