Iran
Middle East
Technology
Iran develops AI-powered technology to diagnose coronavirus
There is a new technology that can help diagnose coronavirus infection with the help of artificial intelligence and CT scan and it has been developed in Iran.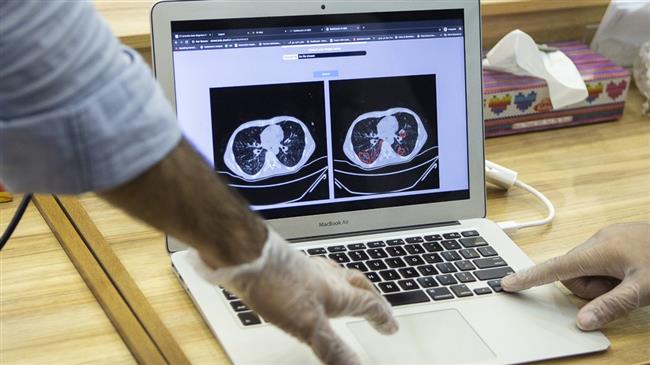 Speaking to Press TV, the brains behind the smart technology in Iran's Islamic Revolution Guards Corps said it was produced at science-based enterprises, opening up a new perspective for high-precision diagnosis of the coronavirus disease.
The officials also said the state of the art technology will be used across many hospitals nationwide, especially those on the front line of the fight against the COVID-19 disease.
The government has not implemented lockdowns in Tehran and other cities but has ordered schools, cultural and sports events and religious gatherings including Friday prayers to shut down. Travel between cities has also been restricted.
Iran's armed forces have pledged to work hand in hand with the government to help curb the spread of the new coronavirus. Holding biological defense drills regularly, launching disinfection operations, and running makeshift medical centers are some of the measures taken by the Islamic Revolution Guards Corps.