Iran
Iran develops indigenous missile system simulators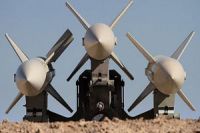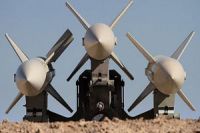 The Iranian military has unveiled indigenous simulators for the Shahin (Hawk) and Skyguard missile defense systems, Press TV reports.
The simulators are developed and manufactured by Iranian experts at the Khatam al-Anbiya Air Defense Base to enable air defense trainees to experience real electronic war conditions.
The Iranian version of simulators has been upgraded and is faster and more accurate than the actual systems, said the commander of the Khatam al-Anbiya Air Defense Base, Brigadier General Farzad Esmaili, in Tehran on Tuesday.
"Before designing and building these simulators we had to set up a complete air defense system with all its tracking and detection radars, and even its missile launchers and about 150 people from our operational networks so that others would use the system for training, but today with the help of these simulators we are able to give instructions in a real condition," he added.
These simulators are capable of assessing the users' performance in confronting air attack situations. The instructors control the situation and are able to simulate different aerial targets such as various types of missiles, aircraft, choppers and drones.
In recent years, Iran has made great achievements in its defense sector and has attained self-sufficiency in producing essential military equipment and systems.
Tehran has repeatedly assured other nations that its military might poses no threat to other countries, saying that the Islamic Republic's defense doctrine is entirely based on deterrence.