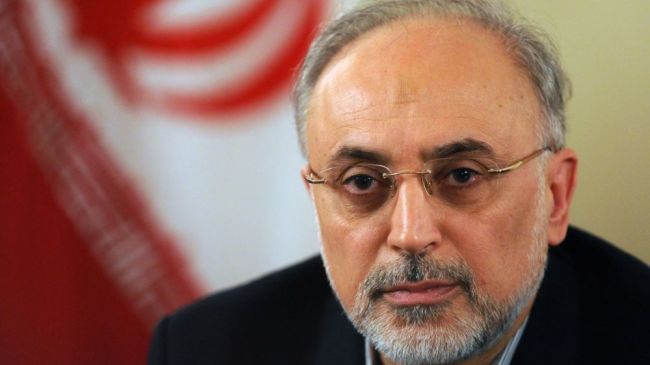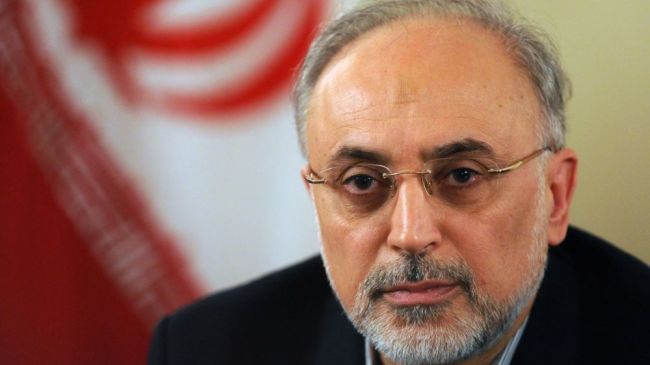 Head of the Atomic Energy Organization of Iran (AEOI) Ali Akbar Salehi says the Islamic Republic has not stopped the enrichment of uranium at 20-percent purity level.
"Twenty-percent uranium and [nuclear] fuel plates are being produced in the country and there has never been a halt in the production process," said the Iranian official, ICANA reported.
Every month, nuclear fuel plates are supplied to the Tehran Research Reactor based on the complex's needs, according to the AEOI head.
The Islamic Republic decided to enrich uranium to 20-percent purity to provide fuel for the Tehran Research Reactor, which produces medical isotopes for cancer patients, after potential suppliers failed to provide the Islamic Republic with required uranium.
On October 26, Chairman of the National Security and Foreign Policy Committee of Iran's Majlis Alaeddin Boroujerdi also confirmed that Tehran continues its 20-percent uranium enrichment, stressing that the country's nuclear energy activities go on as in the past.
Salehi's comments come as Tehran and the six major world powers — the US, Britain, France, China, and Russia plus Germany — are holding an expert-level meeting in the Austrian capital, Vienna, over Iran's nuclear energy program.
The two sides are also set to meet again in Geneva on November 7-8 after the expert-level talks.