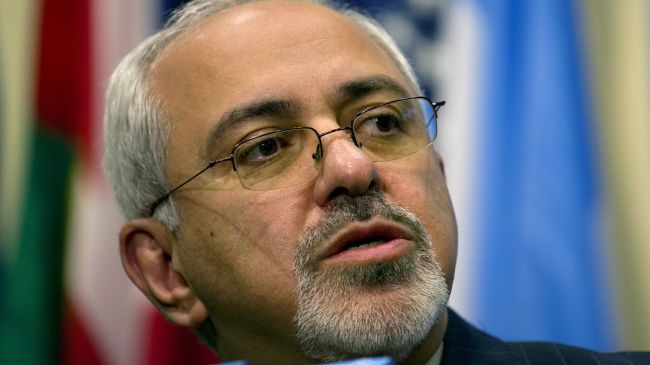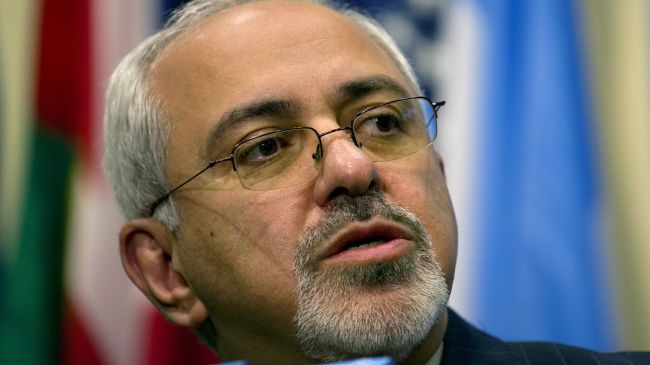 Iranian Foreign Minister Mohammad Javad Zarif says he believes Iran's tactics and diplomacy in talks over the country's nuclear energy program are on the right path.
"What is seen in the international community indicates that Iran's ill-wishers have become isolated and that the Islamic Republic has succeeded in playing its role more seriously and without compromise at an international level," Zarif added on Monday.
He said Iran's negotiations about the nuclear energy program are not with US officials; rather, they are negotiations to resolve the nuclear issue with the six major world powers.
Zarif emphasized that recent events and the West's change of approach to the country's nuclear energy program are criteria to judge whether Iran's Foreign Ministry has been successful or not.
On Sunday, Leader of the Islamic Revolution Ayatollah Seyyed Ali Khamenei pointed to the ongoing nuclear negotiations between Iran and the UN Security Council's permanent members – Russia, China, France, Britain and the US – plus Germany and defended the Iranian negotiating team against criticism.
The Leader warned that no one should undermine or insult the negotiating team or label them as being inclined toward reaching a compromise over Iran's nuclear energy program.
Iran and the five permanent members of the UN Security Council held two days of negotiations over Tehran's nuclear energy program in Geneva, Switzerland, on October 15-16. The two sides have agreed to meet again in the Swiss city on November 7-8.
Meanwhile, Iran and the International Atomic Energy Agency wrapped up two days of negotiations in the Austrian capital, Vienna, on October 29, which was described afterwards by both sides as "very productive."
Tehran and the UN nuclear agency agreed to hold the next round of the talks in the Iranian capital, Tehran, on November 11.