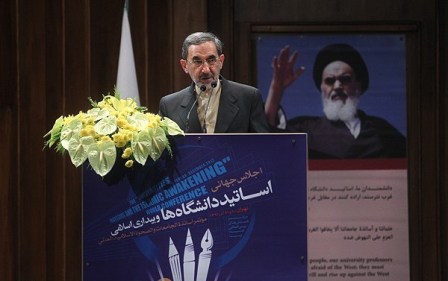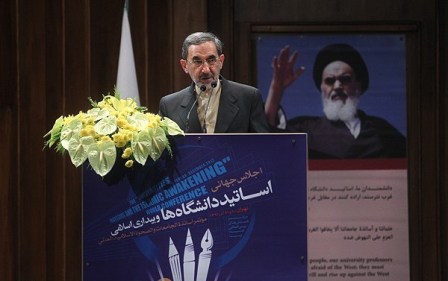 Senior Iranian official made the key speech at the closing of international summit of Muslim world university professors and highlighted boosting Islamic unity as the axis for Iran's domestic and foreign diplomacy.
Ali Akbar Velayati, Senior advisor of the Supreme Leader, attended the closing ceremony of the international conference of Muslim University Professors and Islamic Awakening called for resistance against enemies of Islam in the region and underscored Muslim unity as the most important concern, reported Taqrib News Agency (TNA).
He said," We have to stand against enemies of Islam like the US, Zionist regime and their regional allies." And added, "Of course we distinguish Muslim and non-Muslim governments because maintain Islamic unity is our most important concern."
In this ceremony Nasrin Soltankhah, Science and Technology Deputy of the President, announced the proposal of Islamic Republic of Iran to launch World Forum of Scientists of Muslim Scientists in a bid to organize the efforts of scientists from Islamic and Developing countries.
She assimilated the forum with the organization of doctors without borders and said that the organization will serve the developing countries without any sectarian prejudices for free.
She also referred to the International Award of Prophet Mohammad (PBUH) to be launched in near future and noted that the ceremony and awarding best scientists of the Muslim world have been approved by the Iranian President.
According to the science deputy of the president International Award of Prophet Mohammad (PBUH) is the biannual prize awarded to the best scientists from Muslim and developing countries in the field of technology.