Iran
Middle East
Iran Disbands Int'l Drug Network, Seizes over 1 ton of Narcotics
The Iranian Law Enforcement Police arrested members of an international drug trafficking network in capital city of Tehran, seizing over 1 ton of narcotics.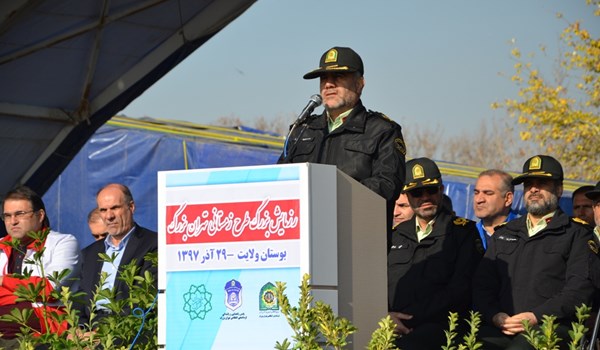 "We could discover and seize over 1 ton and 55 kilograms of drugs by disbanding the big and international network and arresting four members of the network on Tuesday," Commander of Tehran province's Law Enforcement Police Brigadier General Hossein Rahimi told reporters in Tehran on Wednesday.
He explained that members of the network smuggled narcotics from the bordering areas, kept them in Fars province in Southern Iran and then transferred the cargoes to Tehran, adding that most of the drugs included opium and methamphetamine.
General Rahimi said that the police forces have discovered and seized nearly 2.5 tons of drugs since the start of the current Iranian year (March 20).
The Islamic Republic has been actively fighting drug trades originating from Afghanistan in the past four decades, despite its high economic and human costs. The country has spent more than hundreds of millions of dollars on sealing its borders and preventing the transit of narcotics destined for European, Arab and Central Asian countries.
According to reports, in 2018 alone, Iranian forces carried out 1,557 operations against drug traffickers, seizing approximately 807 tons of different types of narcotic drugs and psychotropic substances.
Iran has lost 3,800 forces during the fight against drug smuggling so far.