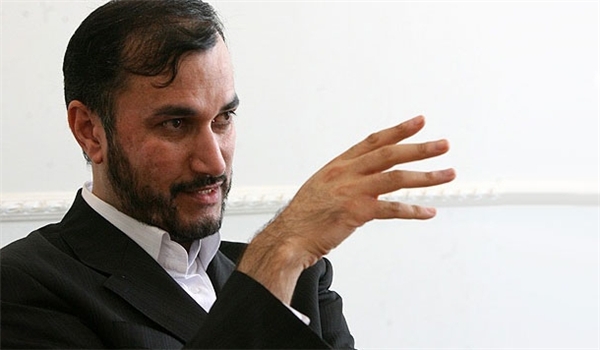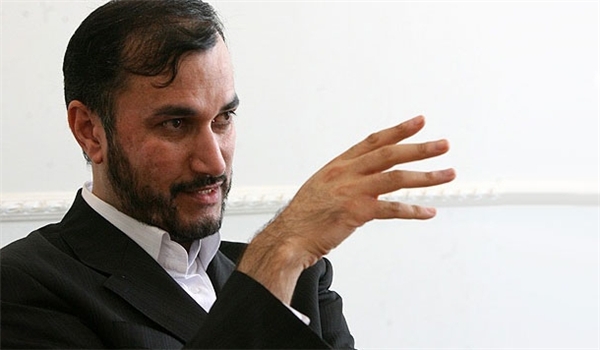 Iranian Deputy Foreign Minister for Arab and African Affairs Hossein Amir Abdollahian blasted the recent terrorist attacks in Beirut and Paris, and blamed certain countries' double-standard approach on terrorism for the bitter incidents in the region and the world.
"These horrible incidents prove that double-standard behaviors and dividing terrorism into good and bad has bitter consequences for the entire region and the world and no country benefits from the growth of terrorism," Amir Abdollahian said in a trilateral meeting with Russian Deputy Foreign Minister and presidential envoy for the Middle-East and Africa Mikhail Bogdanov and Special Envoy of the UN Secretary-General for Syria Staffan de Mistura on the sidelines of the Vienna II conference in Vienna on Saturday.
He also underlined the necessity for concentration of the Vienna II conference on firm and effective fight against terrorism and sending a strong message in this regard.
The Vienna II conference on Syria is due to be held in the Austrian capital later today.
The conference is due to be held as a series of terrorist attacks in Lebanon and France on Thursday and Friday have taken the lives of nearly 200 innocent people.
The first round of fresh talks on Syria was held in the Austrian capital of Vienna on October 30. Senior diplomats from a number of countries, including Iran, as well as envoys from the United Nations (UN) and the European Union (EU) were present in the event.
The participants agreed on respecting Syria's national unity and sovereignty as well as eradicating the terrorist groups operating in the Arab country.
It was the first time that Iran was invited to the talks. Iran was not invited to the first Geneva conference, and while the country primarily received an invitation to take part in the second Geneva conference, UN Secretary-General Ban Ki-moon later rescinded the invitation under pressure from the United States, Saudi Arabia, and the foreign-backed Syrian opposition.
Iranian officials have always underlined that the crisis in Syria can only be resolved through Syrian-Syrian talks and diplomacy.
In relevant remarks on Monday, Amir Abdollahian underlined the importance of democracy in the future of Syria, and said only the Syrian people are entitled to decide their own fate.
He made the remarks in a phone conversation with Bogdanov during which the two sides discussed the latest developments in Syria and the upcoming conference in Vienna on the Syrian issue.
"The two countries enjoy common positions on the developments in Syria," Bogdanov said, stressing the necessity for Iran's presence in the Vienna conference.
Amir Abdollahian, for his part, emphasized the role of the democratic process to settle the Syrian issue, and said only the people in Syria should decide about their fate.