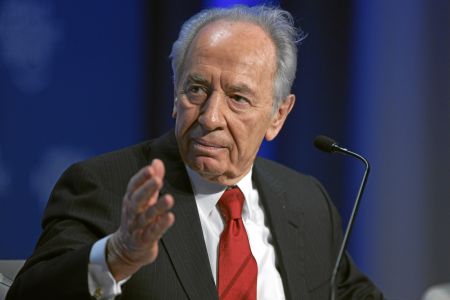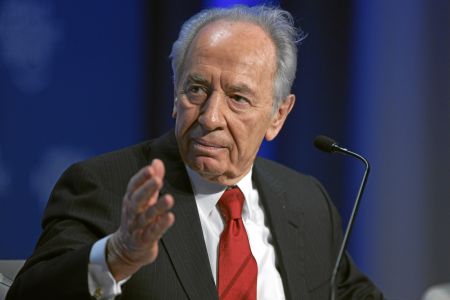 The Iranian embassy in Ukraine has dismissed Israeli President Shimon Peres' remarks about Iran, made in a recent interview, as "baseless."
In parts of an interview … on November 25, Israeli President Shimon Peres has made baseless false allegations and accusations against the Islamic Republic of Iran, the declaration of the Iranian embassy in Kiev reads.
Cooperation and ties between the Islamic Republic of Iran and Ukraine have been forged for years in the light of mutual respect and mutual interests and based on legal regulations, and are not the concern of regimes that have engaged in the occupation and the oppression of the people and native residents of Palestine, Lebanon, and Syria," the declaration states.
"Mr. Peres knows well that he himself is responsible for and designer of [plans for] using 200 nuclear warheads, … the officials of the that [Israeli] regime refuse to accept the regulations of the International Atomic Energy Agency (IAEA) and its inspection and supervision system," the declaration says.
From the viewpoint of the Islamic Republic of Iran, those who have nuclear weapons cannot conceal their real nature … by playing blame game and accusing others of not following the law, and cannot call themselves law-abiding and [call] others – whose belief is that using nuclear weapons is hateful and disrespectful toward human beings — law-evading, and it is more surprising that they describe the Iranian nation who have a magnificent history and civilization of seven thousand years as a threat to others, the declaration says.
The IAEA recently acknowledged that Tel Aviv had restricted the agency in examining its nuclear potentials. Tel Aviv also refuses to join the Nuclear Non-Proliferation Treaty (NPT).
The United States and its allies accuse the Islamic Republic of following a military nuclear program.
Iran rejects the Western allegations, arguing that as a member of the IAEA and a signatory to the NPT, it has the right to use peaceful nuclear technology.
In June, the UN Security Council imposed sanctions on Iran, followed by further US and European Union unilateral sanctions, over Tehran's nuclear program.